Jay Z promotes Ghana at Super Bowl
Graphic Online
Feb 13, 2023 5:26 PM
It is believed that American A-Lister, Jay Z, heavily promoted Ghana at the annual Super Bowl, the National Football League's penultimate playoff game that determines the league champion in America.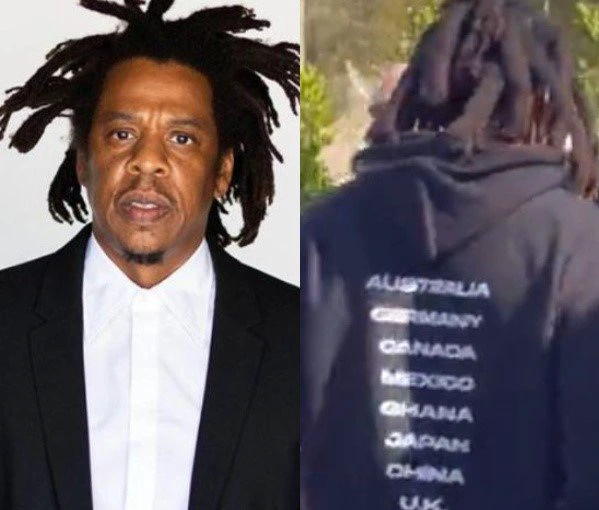 He was captured at the recently held 57th Super Bowl which was held on Sunday, February 12, 2023, at the State Farm Stadium in Glendale, Arizona-Phoenix with the name of the motherland boldly printed at the back of his hoodie.
Also captured with Ghana were some major countries such as Australia, Germany, Canada, Mexico, China, Japan, and the United Kingdom printed on Jay Z's top.
Jay Z matched his hoodie with a pair of white sneakers, sunglasses, and an all-black outfit that complemented his long dreadlocks.
The video has sparked several comments from Ghanaians as a likely confirmation of Ghana as part of the selected countries his wife, Beyoncé would be performing at her upcoming Renaissance World Tour to begin on May 10.
At the 57th Super Bowl, the Philadelphia Eagles took on the Kansas City Chiefs at the State Farm Stadium in Glendale, Arizona-Phoenix.
The global sports event was witnessed by millions worldwide with eye-watering television commercials on display and a halftime musical performance by American RnB singer Rihanna and other surprise acts.
about:blank
And it was obviously worth the wait: after five long years, Rihanna returned to the stage Sunday night for a glitzy performance during the Super Bowl LVII halftime show, and while she didn't have any surprise collaborators singing alongside her, she did have a special guest by way of a new baby on the way as she proudly showed off her baby bump as she performed.

Study In Canada For FreeAssured StudyLearn More
Do you have joint pain? Try using this cheap method.Joints Health
People from Ghana Might Not Believe Used Car PricesUsed Cars | Search Ad
Work a Job From Home in Ghana Work from Home | Search Ads
Sponsored Linkshttps://s.adx.opera.com/aframe
Unmute