MTN Introduces New Network Code
ghheadlines.com
Feb 10, 2023 10:43 AM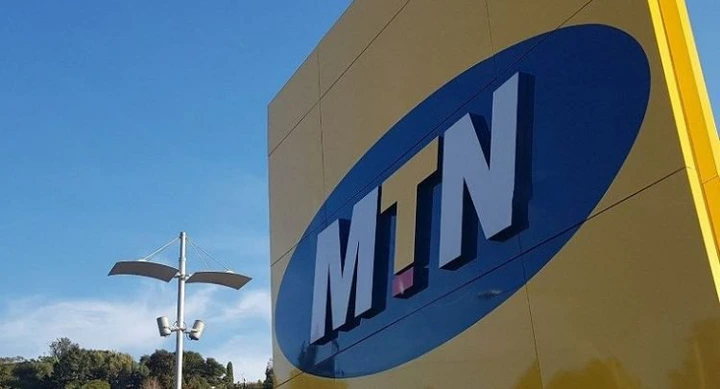 MTN Introduces New Network Code
Telecommunication giant, MTN has unveiled a new network code, 053.
The newly introduced code will complement the already existing codes of 024, 025, 054, 055, and 059.
Explaining the reason behind the new code, the Chief Sales and Distribution Officer of MTN Ghana, Samuel Addo, said the new code is aimed at connecting more people and businesses across the country, thereby bridging the digital divide.
The new code will offer customers a wide range of services, including data packages and mobile financial services.
The new SIM card numbers will be available at all MTN authorized sales points across Ghana.
Customers are advised to be aware of the new code and to accept it for their activities such as making calls and sending SMS.
https://www.google.com/afs/ads?psid=5134551505&channel=AutoRsVariant&fexp=44778204%2C21404%2C17301140%2C17301141%2C17301143&client=pub-1883810847636355&r=m&sc_status=6&hl=en&rpbu=http%3A%2F%2Fgoogle.com&rpqp=q&type=3&rs_tt=c&oe=UTF-8&ie=UTF-8&format=r5&nocache=2421676104031843&num=0&output=afd_ads&domain_name=cdn-af.feednews.com&v=3&bsl=10&pac=0&u_his=2&u_tz=0&dt=1676104031847&u_w=360&u_h=806&biw=360&bih=674&psw=360&psh=2629&frm=0&cl=507651520&uio=-&cont=autors-container-0&jsid=csa&jsv=507651520&rurl=https%3A%2F%2Fcdn-af.feednews.com%2Fnews%2Fdetail%2F40e0c1db86c6070f0e71f6b22e6b3261%3Ffeatures%3D2114057%26country%3Dgh%26uid%3D08c1e53bf8ea5f4e83fb533f6407a12207298822%26like_count%3D6%26client%3Dmini%26language%3Den&adbw=master-1%3A318
Customers are reminded to add the relevant prefix to the number being dialed, for example, 053 and the customer's unique number as international calls, customers will need to dial the country code, the prefix, and the customer's unique number.
MTN Ghana reminds its customers that its official number remains 0244300000 and urges them to be cautious of fraudsters who may take advantage of the new network code to engage in fraudulent activities.
By Vincent KubiRead Full Story
Advertise Here contact ads[@]ghheadlines.com
Business

Move To Canada: Study On ScholarshipAssured StudyInstall Now
Expert Opinion: If you have aching joints use this.Joints Health
How To Play the US Megamillion $1 Billion Jackpot from Your Mobile?24lottosPlay Now
Are You From Ghana? A Work From Home Job Might Pay More Than You ThinkWork from Home | Search Ads
Sponsored Linkshttps://s.adx.opera.com/aframe
null
Unmute