Don't sack students for non-payment of fees – Databank begs schools
citinewsroom.com
Feb 9, 2023 2:39 PM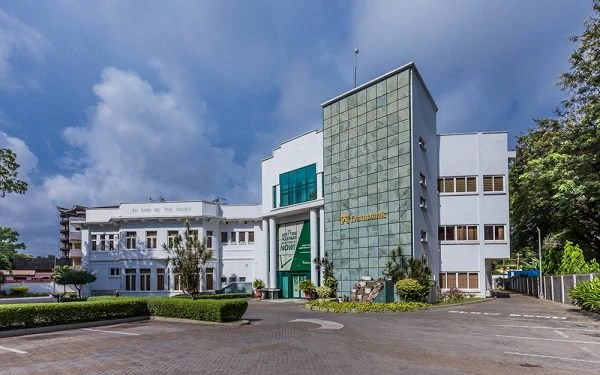 Based on the current liquidity challenges confronting the bond market as a result of the ongoing domestic debt exchange programme, fund management firm Databank is requesting that school authorities extend the deadline for paying fees.
In a letter, the investment firm stated that the request for an extension is due to its inability to pay its customers' securities as a result of the government's effort to manage its debts through the Domestic Debt Exchange Programme (DDEP).
It went on to say that, the appeal is part of the company's concern towards the challenges bedeviling clients due to the challenges confronting the sector.
Gillian Hammah, Databank's Group Chief Marketing Officer, explained the situation to Citi News:
https://www.google.com/afs/ads?psid=5134551505&channel=AutoRsVariant&fexp=44778204%2C21404%2C17300003&client=pub-1883810847636355&r=m&sc_status=6&hl=en&rpbu=http%3A%2F%2Fgoogle.com&rpqp=q&type=3&rs_tt=c&oe=UTF-8&ie=UTF-8&format=r5&nocache=3241675979651736&num=0&output=afd_ads&domain_name=cdn-af.feednews.com&v=3&bsl=10&pac=0&u_his=7&u_tz=0&dt=1675979651738&u_w=360&u_h=806&biw=360&bih=674&psw=360&psh=2037&frm=0&cl=507651520&uio=-&cont=autors-container-0&jsid=csa&jsv=507651520&rurl=https%3A%2F%2Fcdn-af.feednews.com%2Fnews%2Fdetail%2Ff214c32aeb02b226814968dc8f7b9378%3Ffeatures%3D2114057%26country%3Dgh%26uid%3D08c1e53bf8ea5f4e83fb533f6407a12207298822%26like_count%3D2%26client%3Dmini%26language%3Den&adbw=master-1%3A318
"Here is the situation. The clients have the money and there is proof of that. It is just that, through no fault of their own, they are in this situation of not being able to pay the fees. To that extent, they should be given some grace period and patience. That was the intent of the letter because everyone is in difficult times. We are just trying to do our best in this situation. Most people have been receptive to it. So we are seeking the assistance of the schools in trying to help our clients."

Do the things you love at one go.Deriv.comLearn More
Study In Canada For FreeAssured StudyLearn More
Expert Opinion: If you have aching joints use this.Joints Health
After Pulling Plug On Wife's Life Support, Husband Shocked At What HappensOceandraw