"Nothing more embarrassing" – Stan Collymore calls for Manchester City titles to be stripped
sportbible.com
Feb 6, 2023 5:30 PM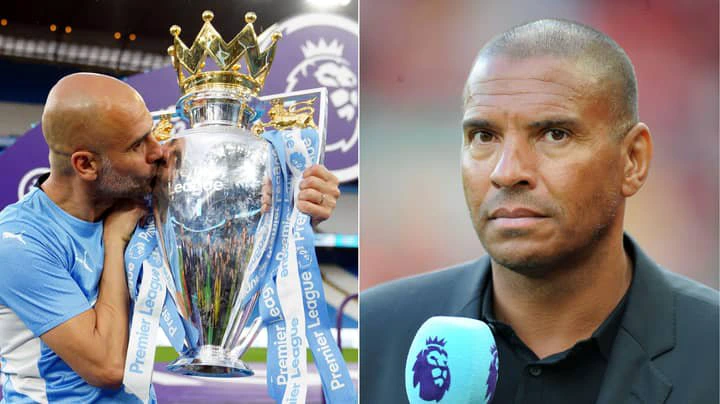 Former Liverpool striker Stan Collymore has called for Manchester City to be stripped of their Premier League titles, following charges for breaches of financial rules.
The news broke on Monday morning that City were being charged by the Premier League, following a four year investigation into the club.
Their alleged rule breaking covers a nine year period, including their first title win back in 2012, and could lead to a number of sanctions.
City of course plan to fight any punishment that comes their way, having already defeated UEFA over similar financial rule breaches in the past.
However, should they be found guilty and fail to overturn such a decision, then they could be punished in a number of ways, from points deductions, to relegation to transfer bans to having their titles stripped.
Whilst some of those fall on the severe side of the punishment, Collymore believes that the latter is the best way to deal with the six time Premier League winners.
"The sad thing is, if found guilty after the investigation has concluded, it's very likely the Citizens will face no real consequences," Collymore said of City to Caught Offside.
"We saw something similar happen with Chelsea a few seasons ago. They were handed a transfer ban but that didn't really affect them because they had, and still have, so many players on their books.
"It was a short-term punishment that served as nothing more than a minor inconvenience.
"If the regulatory bodies want to take a real stand, they should start stripping titles because if they were to do that, any club, not just Man City, who are found guilty of breaking FFP rules, would have done so for absolutely nothing, and there is nothing more embarrassing in sport than having your awards deemed null and void."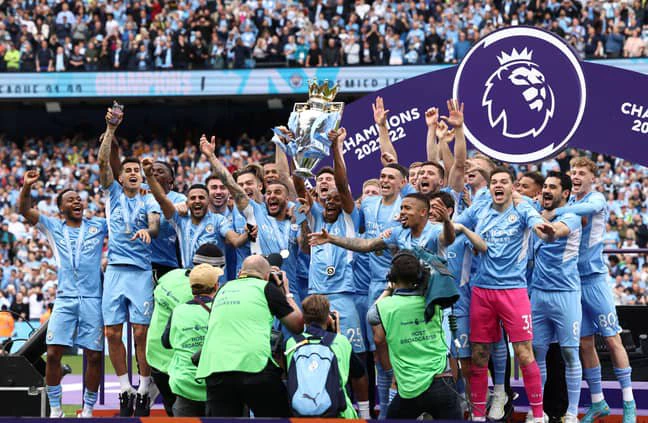 It's very rare that teams have their titles stripped from them, with the most well known case coming from Italy, following the Calciopoli scandal.
Both Juventus and AC Milan were punished as part of the scandal, leaving the title not awarded in the 2004/05 season, after the Old Lady beat their rivals to the league.
The 2005/06 title went to Inter Milan, who had finished below the Bianconeri in the table, and City's rivals Manchester United and Liverpool might be hoping similar happens.
England's most successful sides have both finished runners up behind City on three occasions and could benefit if Collymore's wishes are delivered.
Guardiola is being tipped to leave City following the news, due to his comments about the owners from a few years ago.

Learn to trade like a pro (Free ebook)Deriv.comDownload
If You Suffer From Knee and Hip Pain You Should Read Thisnews4ppl
Fully Funded Scholarships In Canada Assured StudyLearn More
This cheap recipe relieves joint pain.Joints Health