Bondholders not responsible for DDEP frustrations – Prof. Bokpin responds to Ken Ofori-Atta
angelonline.com.gh
Feb 7, 2023 11:00 AM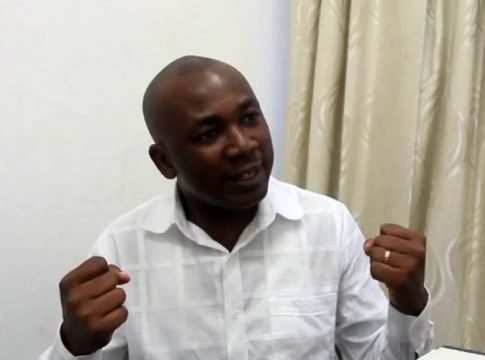 An economist and Professor of Finance at the University of Ghana, Professor Godfred A. Bokpin, has parried accusations the Finance Minister seems to level against bondholders for their hesitancy to sign up for the Domestic Debt Exchange Programme (DDEP).
Mr Ken Ofori Atta, while addressing the nation on Monday, February 06, 2022, ahead of the expiration date for the signing on to the DDEP, sought to hold the bondholders responsible should the country fail to achieve her goal.
The Minister: "Ladies and Gentlemen, tomorrow is the final deadline for this programme and we are hopeful all domestic investors will participate.
"Frankly, non-participation or a lower-than-expected turnout for the DDEP will prolong efforts to resolve the current economic crisis. In addition, the prospects of international financial support and other financial assurances will be jeopardised.
"This development could further put strain and stress on the government's capacity to honour key commitments. This is not what we want for our economy."
But reacting to the development in an interview conducted on Joy FM, monitored by Angelonline.com.gh Prof. Bokpin argued that the government was the one who applied for an IMF programme and therefore should be held responsible for the consequences.
"We must consciously correct the knowledge that seems to suggest that we collapsed the economy simply because bondholders did not sign up. That does not reflect the reality. That is a lie that is being told and must be corrected."
https://www.google.com/afs/ads?psid=5134551505&channel=AutoRsVariant&fexp=44778204%2C21404%2C17300002&client=pub-1883810847636355&r=m&sc_status=6&hl=en&rpbu=http%3A%2F%2Fgoogle.com&rpqp=q&type=3&rs_tt=c&oe=UTF-8&ie=UTF-8&format=r5&nocache=61675775302711&num=0&output=afd_ads&domain_name=cdn-af.feednews.com&v=3&bsl=10&pac=2&u_his=2&u_tz=0&dt=1675775302716&u_w=360&u_h=806&biw=360&bih=674&psw=360&psh=3202&frm=0&cl=505790017&uio=-&cont=autors-container-0&jsid=csa&jsv=505790017&rurl=https%3A%2F%2Fcdn-af.feednews.com%2Fnews%2Fdetail%2F6a92b2711807724edc4b900fad97bebb%3Ffeatures%3D2114057%26country%3Dgh%26uid%3D08c1e53bf8ea5f4e83fb533f6407a12207298822%26like_count%3D0%26client%3Dmini%26language%3Den&adbw=master-1%3A318
He added: "Individual Bond Holders did not apply for an IMF programme, pensioners did not apply for IMF programme it was Ghana government that applied for the IMF programme.
Having said that, the Professor does not support the call that individual bondholders should sign up for the DDEP.
"I do recognise that a certain level of debt restructuring is inevitable but we are not at the point where we could ask individual bondholders to come to the table because the fiscal fragment that cost the public has not done even the average. Once the fiscal side hasn't done what it is supposed to do, there is no imperative for us to share disproportionately the burden to individual bondholders or institutional holders".
"If we don't correct that now and we coerce our own people, pensioners and the rest of them, Winston [Host of Joy FM's AM Show] we will go through this and probably less than three years there may be the need to restructure our debts again," he said.

Learn to trade like a pro (Free ebook)Deriv.comDownload
If You Suffer From Knee and Hip Pain You Should Read Thisnews4ppl
This cheap recipe relieves joint pain.Joints Health
Fully Funded Scholarships In Canada Assured StudyLearn More
Sponsored Linkshttps://s.adx.opera.com/aframe
null
Unmute