We need IMF bailout in March or economy will crash – Ofori-Atta to pensioners
ghanasummary.com
Feb 6, 2023 2:00 PM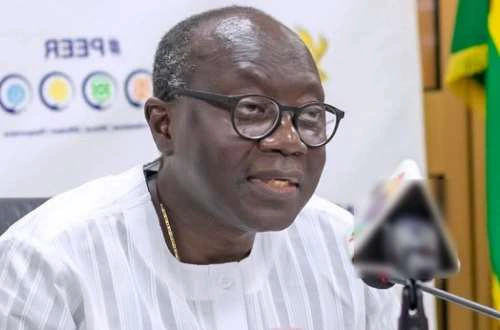 Addressing Pensioner bondholders who have resisted their inclusion in a domestic debt exchange programme on Monday, February 6, the Finance Minister pleaded with the pensioners to accept a 3.5% cut and accept the new terms of 15% coupon rate and 5% maturity.
.
"We really feel that government has listened, there is humanity to us, we are protecting the destitute, widows and the orphans and the older people who have worked for this nation
Pensioners who bought government bonds on Monday, February 6, 2023, picketed at the Finance Ministry to press home their demands for an exemption of their bonds from the government's domestic debt exchange programme.
The pensioners who are part of the Pensioner Bondholders Forum, want the government to completely exempt them from the debt exchange
They believe the inclusion of their bonds will negatively impact their livelihoods.

Learn to trade like a pro (Free ebook)Deriv.comDownload
Register with Yango and earn more with bonuses from partnersYango Pro AppInstall Now
Expert Opinion: If you have aching joints use this.Joints Health
Rub VapoRub on your skin at night, this is whyTheWorldReads.com
Sponsored Linkshttps://s.adx.opera.com/aframe
Unmute