Economic problems: BoG's printing of GH50 billion and depletion of reserves are the reasons we are here – MP
theindependentghana.com
Feb 1, 2023 7:18 AM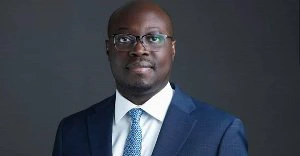 The recently appointed head of the minority caucus in parliament, Cassiel Ato Forson, has accused Dr. Ernest Addison, the governor of the Bank of Ghana, of breaking the rules that govern the central bank's operations.
He asserts that the central bank's actions and inactions are to blame for Ghana's current economic difficulties, which include high inflation and increases in the monetary policy rate.
"Inflation is currently at 54.1% and MPR is at 28%.
We are mostly in this situation as a result of BoG printing more than GHC 50 billion in a single year and depleting foreign reserves to record low levels as of the end of 2022, the man said on social media.
"Those destroying livelihoods of Ghanaians will soon be held to account," he added.
Ato Forson was last week announced by the NDC as its new leader in parliament in a reshuffle of the party's caucus leadership.
His appointment according to the party is critical to the fortunes of the NDC in the 2024 elections owing to his economic background.
Cassiel Ato Forson was a deputy Minister for Finance in the erstwhile administration of President John Dramani Mahama and was previously serving as the Ranking Member on the Finance Committee of Parliament in the current Parliament.

This cheap recipe relieves joint pain.Joints Health
How To Play the US Megamillion One Billion Jackpot from Your Mobile?24lottosPlay Now
If the Cat Bites You, Here's What It Really Means. Weird Cat Behavior ExplainedHandy Tricks
Jay-Z Invests in Currencies that Didn't Exist a 20 Years AgoNFTscores.io
Sponsored Linkshttps://s.adx.opera.com/aframe
Unmute