DDE: State regulators accommodating fiscal slippages is what has brought us here – Prof. Bokpin
ghanasummary.com
Feb 1, 2023 9:48 AM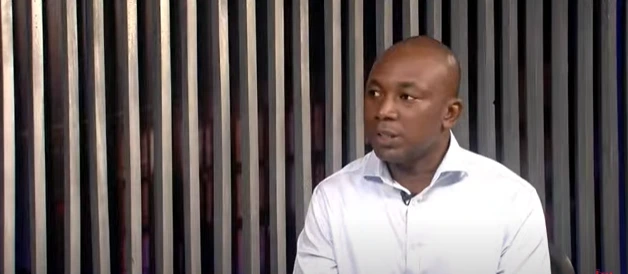 Economist, Professor Godfred Bokpin, says state regulators have failed Ghana's financial sector players.
According to him, their failure to protect financial institutions especially in the face of the government's domestic debt exchange programme will not bode well for the sector in the near future.
He noted that the state regulators were expected to have played a watchdog role on the government's spending to have avoided such a situation from occurring, however, they had been "accommodating to our fiscal slippages."
Prof.
Bokpin expressed concern that should the domestic debt exchange go on as planned, some banks that have been "coerced" into signing on to the programme would be rendered insolvent.
"I have a lot of respect for those at Bank of Ghana, but I'm sure the story will be told one day of how regulators teamed up with politicians over champagne and messed up Ghana's financial sector.
The story would be told one day.
"And I feel sorry for the role that regulators have played in coercing, essentially, these participating financial institutions.
Building institutions that should act as checks and balances, the regulators are there to protect the sector they regulate.
"It is this kind of attitude and posture, so accommodating to our fiscal slippages that has brought us here.
And it's the reason why with all the knowledge and the technical insight of the people at Bank of Ghana monetary policy is being perceived as subordinate to fiscal policy rather than it being complementary.
"I am sorry we have to say it; we can't say it in any other way.
Tags: Domestic Debt Exchange Programme Prof.

This cheap recipe relieves joint pain.Joints Health
How To Play the US Megamillion One Billion Jackpot from Your Mobile?24lottosPlay Now
If the Cat Bites You, Here's What It Really Means. Weird Cat Behavior ExplainedHandy Tricks
Jay-Z Invests in Currencies that Didn't Exist a 20 Years AgoNFTscores.io
Sponsored Linkshttps://s.adx.opera.com/aframe
Unmute