Menu ›
Rev Martey needs full deliverance to revive his conscience – Kumchacha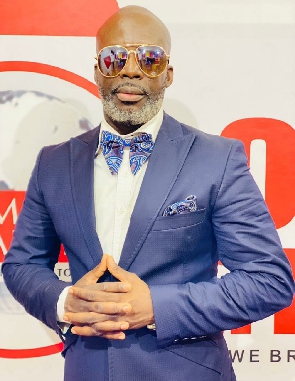 Prophet Nicholas Osei popularly known as Kumchacha
Sat, 28 Jan 2023Source: www.ghanaweb.com
Founder and leader of Heaven's Gate Ministry, Prophet Nicholas Osei popularly known as Kumchacha, has lambasted the former Moderator of the Presbyterian Church of Ghana Rev. Professor Emmanuel Martey, for criticizing the erstwhile John Mahama's government and choosing to be quiet under the Akufo Addo-led administration.
According to him, Rev Martey showing traits of hypocrisy by choosing to remain mute over issues in the current administration.

Speaking in an interview on TV XYZ, the man of God added that the former moderator needs deliverance to revive his conscience.

"Those pastors are food pastors, and some are greedy pastors like Rev Martey. During John Mahama's administration, he was shouting and talking all day. He was just shouting every day during that time.

"He needs full deliverance, Rev Martey, He needs full deliverance, not half. Haven't you seen a pastor who is a wizard before? Judas was part of the disciples of Jesus Christ with his greedy nature," he said.
Prof. Emmanuel Martey was very vocal on national issues during the Mahama-led government between 2012 to 2016. He consistently attacked the then-government over perceived corruption and economic mismanagement. He has however become silent in recent years.

However, Prof. Martey speaking at a public lecture at Koforidua on Tuesday, May 24, 2022, said that he now uses text messages, among other channels to speak to people on matters of national interest.

https://www.youtube.com/embed/Z-7pyxUy2hk

AM/KPE
Source: www.ghanaweb.com
Cletus Avoka apologizes to Ato Forson
Haruna Iddrisu's removal is a punishment – Former NABCO boss
Minority leadership: Afia Pokuaa runs the rule
Spio Garbrah slams NDC supporters opposed to Haruna Iddrisu's removal
Haruna Iddrisu warns Ofori-Atta over DDEP
Stan Dogbe takes on Ben Ephson
I'll represent our collective goals as new Minority Leader – Ato Forson
NDC reshuffle: Irate NDC youth beat up Deputy General Secretary
Koku Anyidoho tackles Asiedu Nketiah over reshuffle
Mahama, Asiedu Nketiah orchestrated shakeup in Minority caucus – Ben Ephson
Related Articles:
Explore GhanaWeb
NewsSportsBusinessEntertainmentGhanaWeb TVAfricaCountryWall
Copyright © 1994 – 2023 GhanaWeb. All rights reserved.