Undercover Video Shows Pfizer Employee Revealing That Big Pharma is Exploring 'Mutating' COVID Virus For New Vaccines
ussanews.com
Jan 26, 2023 1:25 AM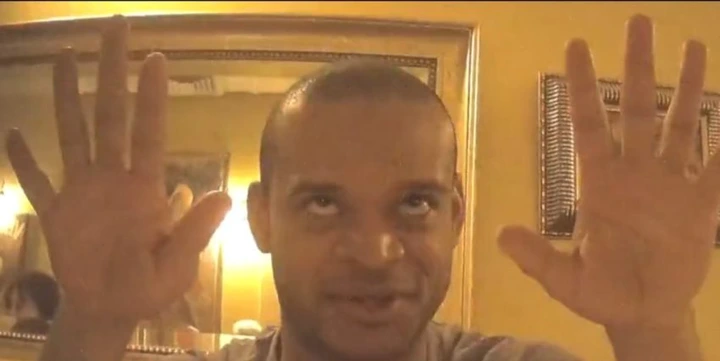 Project Veritas has released a new video exposing a Pfizer executive Jordon Trishton Walker claiming that his company is exploring a way to "mutate" COVID via "Directed Evolution" to preempt the development of future vaccines.
Walker, Pfizer Director of Research and Development, Strategic Operations and mRNA Scientific Planner says in the video: "One of the things we're exploring is like, why don't we just mutate it [COVID] ourselves so we could create — preemptively develop new vaccines, right? So, we have to do that. If we're gonna do that though, there's a risk of like, as you could imagine — Nobody wants to be having a pharma company mutating f**king viruses."
"Don't tell anyone. Promise you won't tell anyone," he adds in the video. "The way it [the experiment] would work is that we put the virus in monkeys, and we successively cause them to keep infecting each other, and we collect serial samples from them."
Very provocatively, Walker admits that the natural origins theory of the SARS-CoV-2 virus is "bullsh*t."
"You have to be very controlled to make sure that this virus [COVID] that you mutate doesn't create something that just goes everywhere," he also says. "Which, I suspect, is the way that the virus started in Wuhan, to be honest. It makes no sense that this virus popped out of nowhere. It's bullsh*t."
https://www.google.com/afs/ads?psid=5134551505&channel=AutoRsVariant&fexp=44778204%2C21404%2C17300002&client=pub-1883810847636355&r=m&sct=ID%3D8d48dfc20b4fbbe2%3AT%3D1663995891%3AS%3DALNI_MYBQ_1mRlbaYMdncuO4-jaN5s_Fpg&sc_status=6&hl=en&rpbu=http%3A%2F%2Fgoogle.com&rpqp=q&type=3&rs_tt=c&oe=UTF-8&ie=UTF-8&format=r5&nocache=9791674790008234&num=0&output=afd_ads&domain_name=cdn-af.feednews.com&v=3&bsl=10&pac=2&u_his=4&u_tz=0&dt=1674790008236&u_w=360&u_h=806&biw=360&bih=674&psw=360&psh=3068&frm=0&cl=503972142&uio=-&cont=autors-container-0&jsid=csa&jsv=503972142&rurl=https%3A%2F%2Fcdn-af.feednews.com%2Fnews%2Fdetail%2F00dd4dd0340eaa3a070c696c05fc6557%3Ffeatures%3D2114057%26country%3Dgh%26uid%3D08c1e53bf8ea5f4e83fb533f6407a12207298822%26like_count%3D1%26client%3Dmini%26language%3Den&adbw=master-1%3A318
According to Walker, the directed evolution strategy for enhancing the Covid mutation process to stoke profits for future "vaccines" is in the exploratory stages.
"From what I've heard is they [Pfizer scientists] are optimizing it [COVID mutation process], but they're going slow because everyone is very cautious — obviously they don't want to accelerate it too much. I think they are also just trying to do it as an exploratory thing because you obviously don't want to advertise that you are figuring out future mutations."
As recently discussed on Becker News, Dr. Anthony Fauci was part of a working group that coordinated to suppress public investigation into the novel coronavirus having possibly escaped from the Wuhan laboratory.
NOW READ:
This content is courtesy of, and owned and copyrighted by, https://beckernews.com and its author. This content is made available by use of the public RSS feed offered by the host site and is used for educational purposes only. If you are the author or represent the host site and would like this content removed now and in the future, please contact USSANews.com using the email address in the Contact page found in the website menu.

A working method for treating sore joints at home.Joints Health
How to Build a Winning Remote-First CultureRemote Health by SafetyWing
This Simple Trick Might Help You Reduce Age SpotsTips and Tricks
40 Hit Songs That Are Now Banned From Playing On The RadioOceandraw
Sponsored Linkshttps://s.adx.opera.com/aframe
null
Unmute
https://googleads.g.doubleclick.net/pagead/html/r20230124/r20110914/zrt_lookup.html?fsb=1#RS-1-&adk=1812271802&client=ca-pub-1883810847636355&fa=2&ifi=5&uci=a!5&btvi=2&xpc=o6rGrnSmf2&p=https%3A//cdn-af.feednews.com