Work Assiduously To Meet The Deadline On Debt Exchange Program – Prof Gatsi
beachfmonline.com
Jan 25, 2023 11:33 AM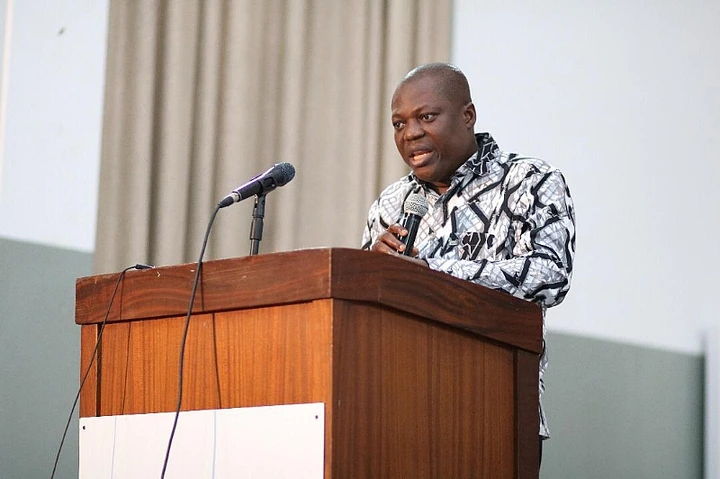 The Dean of the University of Cape Coast Business School, Professor John Gatsi has called on government to be open and work assiduously to meet the 30th January deadline for the domestic debt exchange program.
" Government can meet that deadline if they work assiduously, and nothing stops the government from working assiduously, being open and taking into consideration the views of the bondholders to be able to reach the agreement" Prof. Gatsi stated.
Professor Gatsi said, though the Ghana Association of Bankers has agreed on the new proposed changes of the program, the decision lies with the individual banks, their board of directors, and shareholders for this to be successful.
"The position of government to control controlling and ensure that they can review the terms of the contract by themselves without the involvement of the other parties has also been taken away from the debt exchange program and some understanding has been reached about the stability fund.
So to a large extent, the Association is in agreement with government's position, it's now left for the Board of Directors to consider those agreements and also look at the situation where the shareholders will also provide direction as to whether they like it or not." He said.
He spoke to the media during a discussion on government's debt exchange programme.

How to Build a Winning Remote-First CultureRemote Health by SafetyWing
Unsold Brand New Smartphones Are Distributed Almost For Nothing!Smartphones | Search Ads
How To Play the US Megamillion $1 Billion Jackpot from Your Mobile?24lottosPlay Now
Creating a New Website Might Be Easier Than Ever Create a New Website | Search Ads