Information Ministry Management, Staff paid themselves Ghc151,500 as risk allowance
MyNewsGH
Jan 22, 2023 9:43 PM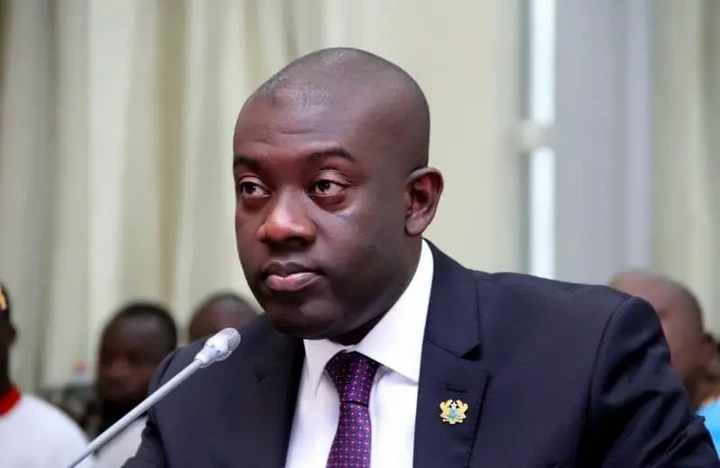 The Auditor General's Report has advised that the Information Ministry is made to pay the country Ghc151,500.00.
It could be remembered that during the rising COVID-19 numbers, the President in a speech promised Health Workers an Insurance Package.
He said an amount of Ghc350,000 for each health Personnel and Allied Professional at the forefront of the fight has been put in place.
Also, contact tracers were going to be paid a daily allowance of Ghc150.00.
But portions of the Auditor General's report said the Management of the Information Ministry and its support staff who are not health workers paid themselves an amount of Ghc151,500 as risk allowance for going to work in the wake of COVID-19.
The Auditor General believes these monies need to be refunded by the Management and staff of the Information Ministry who were beneficiaries.
about:blank
It has advised that the money is paid into the Auditor General's Recovery Fund.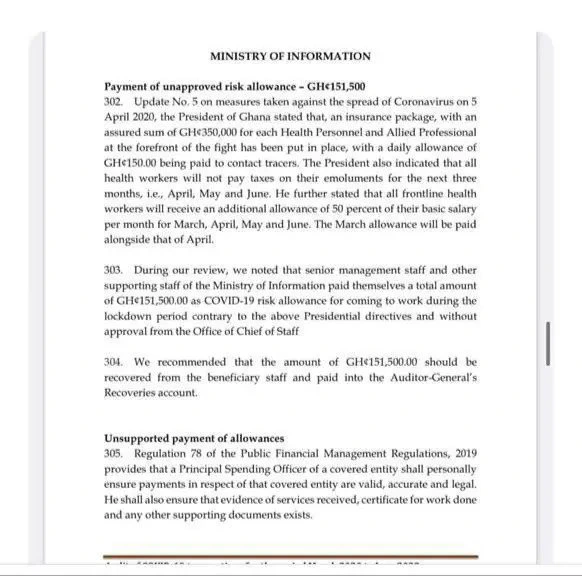 Thanks for reading from MyNewsGH as a news publishing website from Ghana. You are free to share this story via the various social media platforms and follow us on; Facebook, Twitter, Instagram etc.
Send your news stories to [email protected] and via WhatsApp on +233 202452509

Do the things you love at one go.Deriv.comLearn More
Cost Of Dubai Properties Might Be Cheaper Than Ever!Dubai Villas | Search Ads
How to Build a Winning Remote-First CultureRemote Health by SafetyWing
Cloud Storage Services Might Surprise YouCloud Storage Services | Search Ads
Sponsored Linkshttps://s.adx.opera.com/aframe
null
Unmute