COVID-19 CASH Chop-Chop: Catch Chief Justice Sophia Akuffo, Health Minister, others…
ghananewsonline.com.gh
Jan 23, 2023 9:47 AM
If the COVID-19 funds are retrieved, there will be no need for any domestic debt restructuring or haircut on pensions, individual Bond Holders…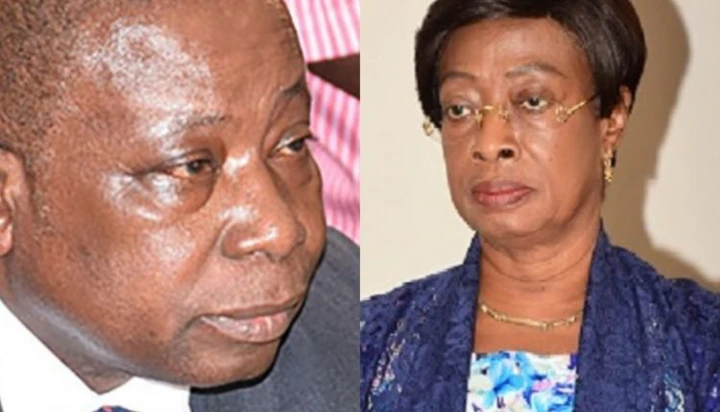 How did the Cathedral Crèche, Chiefs get COVID-19 Cash after Enterprise Insurance pocketed Frontline Healthcare Workers money, Frontiers Healthcare Service bagged Passengers Testing ccash, fraudulent Vaccine purchase and sharing of COVID-19 to NPP Party members for election 2020 vote-buying…
COVID-19 CASH IS MORE THAN GHANA NEEDS FROM THE IMF.
If the COVID-19 funds are retrieved, there will be no need for any domestic debt restructuring or haircut on pensions, individual Bond Holders…
Ghanaians are still paying COVID-19 levy and even paying for fake Free Water, fake Free Electricity and fake Free Food given by Akufo-Addo during lock down period to by votes…
The NDC Parliamentary Minority had demanded a probe into COVID-19 Cash Chop-Chop but the NPP and the Akufo Addo-Bawumia government has fought any probe…
Finally, the rot emerging from the Parliament Public Accounts Committee makes a PARLIAMENTARY PROBE INTO THE COVID-19 FUNDS inevitable in the coming days.
The Special Prosecutor must take immediate action to ensure that the COVID-19 funds are retrieved and the culprits punished.
Ghanaians are resolved to be Citizens and not Spectators.
Ghanaians demand a thorough investigation into the COVID-19 Cash Chop-Chop.
🎼 AriseGhana Youth for your country.
God Save Our Homeland Ghana and help us survive the WASTED YEARS OF THE AKUFO-ADDO-BAWUMIA Government and their DumbDogs who can't speak truth to power because they are compromised or complicit or corrupt.
#SaveGhanaNow
By Prince-Derek Adjei
GOT A STORY? Share with us. Email: [email protected] or [email protected] WhatsApp: +233(0)244822034

How to Build a Winning Remote-First CultureRemote Health by SafetyWing
The Crypto Bull Run of 2023: Don't Miss Out on the Next 120x Rockets.The Crypto Bull 2023
Cloud Storage Services Might Surprise YouCloud Storage Services | Search Ads
Do You Speak English? Work a USA Job From Home in GhanaUSA Work | Search Ads
Sponsored Linkshttps://s.adx.opera.com/aframe
null
Unmute