Debt Exchange Programme: 5 banks likely to collapse – Ato Forson
myxyzonline.com
Jan 18, 2023 11:42 AM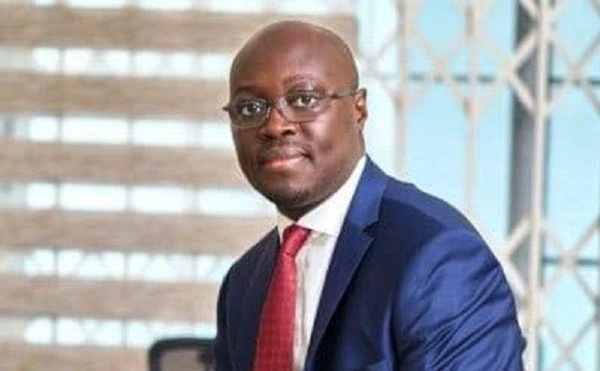 Ranking Member on Parliament's Finance Committee, Dr Cassiel Ato Forson, has said the government's Debt Exchange Programme will collapse the country's banking sector if not halted and reviewed.
The former Deputy Minister for Finance predicted that some five (5) commercial banks risk collapsing should the Akufo-Addo goes ahead with the controversial debt restructuring.
Speaking to journalists in Parliament, Dr Forson bemoaned the lack of liquidity support for the said banks, explaining that they have been locked up in government bonds.
"The banks will collapse. In fact I project a minimum of five banks if this (Debt Exchange Programme) goes ahead. Not only that; a number of banks will have to lay off some staff and close some of their branches," the MP said.
He went on to explain that the banks thrive on depositors' monies hence there will be liquidity issues and some banks will not be able to pay depositors.
"When you go to the banks and ask for your money, there is the possibility that you won't get your money," he added.
Dr Forson believes there is a need for a proper engagement on the Debt Exchange Programme.
https://www.google.com/afs/ads?psid=5134551505&channel=AutoRsVariant&fexp=44778204%2C21404%2C17300003&client=pub-1883810847636355&r=m&sct=ID%3D8d48dfc20b4fbbe2%3AT%3D1663995891%3AS%3DALNI_MYBQ_1mRlbaYMdncuO4-jaN5s_Fpg&sc_status=6&hl=en&type=3&rs_tt=c&oe=UTF-8&ie=UTF-8&format=r5&nocache=471674100468545&num=0&output=afd_ads&domain_name=cdn-af.feednews.com&v=3&bsl=10&pac=0&u_his=2&u_tz=0&dt=1674100468547&u_w=360&u_h=806&biw=360&bih=674&psw=360&psh=2818&frm=0&cl=500700135&uio=-&cont=autors-container-0&jsid=csa&jsv=500700135&rurl=https%3A%2F%2Fcdn-af.feednews.com%2Fnews%2Fdetail%2F6be80e2cf690998a8e5100e9ed53cb09%3Ffeatures%3D2114057%26country%3Dgh%26uid%3D08c1e53bf8ea5f4e83fb533f6407a12207298822%26like_count%3D0%26client%3Dmini%26language%3Den&adbw=master-1%3A318
Meanwhile the Ministry of Finance on Monday said the deadline for the Domestic Debt Exchange had been extended to January 31, 2023 from January 16, 2023.
Debt Exchange Programme
Government last year announced Ghana's Domestic Debt Exchange Programme to invite holders of bonds to voluntarily exchange approximately GH¢137 billion domestic notes and bonds of the Republic, including ESLA and Daakye for a package of new bonds.
As a result, existing domestic bonds were to be exchanged as of December 1, 2022, for a set of four new bonds maturing in 2027, 2029, 2032, and 2037.
The annual coupon on all these new bonds will be set at zero per cent in 2023, five per cent in 2024 and 10 per cent from 2025 until maturity.
Coupon payments will be semi-annual.
Source: Myxyzonline.com

How to Build a Winning Remote-First CultureRemote Health by SafetyWing
The Most Remarkable Oscar Outfits EverCosmoWomens
The Price of Laser Liposuction in Tema Might Surprise YouLiposuction | Search Ads
How To Play the US Megamillion $1 Billion Jackpot from Your Mobile?24lottosPlay Now
Sponsored Linkshttps://s.adx.opera.com/aframe
null
Unmute