Cancel all useless government projects and policies – Kwame Pianim to Akufo-Addo
MyNewsGH
Jan 18, 2023 8:37 AM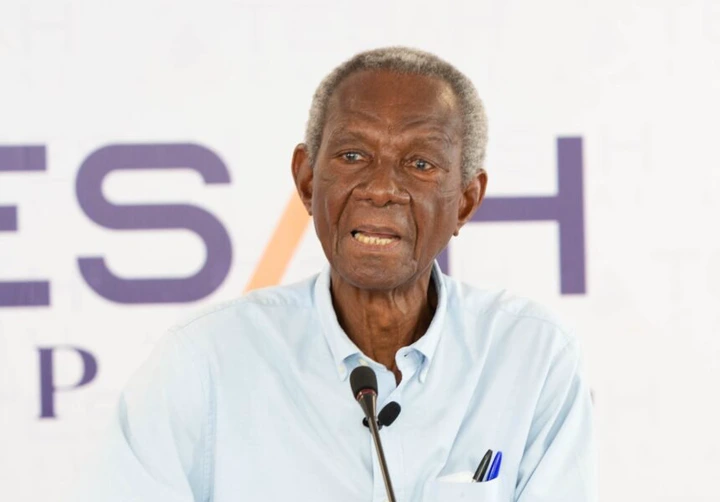 Economist and Political commentator Mr Kwame Pianim has asked the government to halt some government projects and policies that are of no use in view of the current economic situation of the country
According to him, projects like the Aganeda 111 which was launched by the president to build 111 hospitals across the country must be cancelled because it will only worsen the situation.
He claims there are other hospitals the government started and never bothered to complete so there is no need starting new ones.
https://www.google.com/afs/ads?psid=5134551505&channel=AutoRsVariant&fexp=44778204%2C21404%2C17300003&client=pub-1883810847636355&r=m&sct=ID%3D8d48dfc20b4fbbe2%3AT%3D1663995891%3AS%3DALNI_MYBQ_1mRlbaYMdncuO4-jaN5s_Fpg&sc_status=6&hl=en&type=3&rs_tt=c&oe=UTF-8&ie=UTF-8&format=r5&nocache=3171674040687063&num=0&output=afd_ads&domain_name=cdn-af.feednews.com&v=3&bsl=10&pac=0&u_his=2&u_tz=0&dt=1674040687066&u_w=360&u_h=806&biw=360&bih=674&psw=360&psh=2738&frm=0&cl=500700135&uio=-&cont=autors-container-0&jsid=csa&jsv=500700135&rurl=https%3A%2F%2Fcdn-af.feednews.com%2Fnews%2Fdetail%2Fc0f81912993eacc73ed5d6df4b8b9ade%3Ffeatures%3D2114057%26country%3Dgh%26uid%3D08c1e53bf8ea5f4e83fb533f6407a12207298822%26like_count%3D4%26client%3Dmini%26language%3Den&adbw=master-1%3A318
"They should cancel government policies and projects that are of no use currently. Where are the doctors who will work in the 111 hospitals government? Labadi Hospital was pulled down two years ago, have we been able to rebuild it? Mr Pianim told Omanhene Yaw Adu Boakye on Sompa FM in an interview MyNewsGh.com monitored.
The building of the controversial National Cathedral according to Mr Pianim is also another project which has no use to Ghanaians hence must be cancelled.
"Has anyone asked President Akufo-Addo that he / she has nowhere to pray on Sundays? Why do you pull down buildings before constructing a National Cathedral?" Mr Kwame Pianim quizzed adding that these and other things are the reasons they ought to be round table discussions to know the way forward.
Thanks for reading from MyNewsGH as a news publishing website from Ghana. You are free to share this story via the various social media platforms and follow us on; Facebook, Twitter, Instagram etc.
Send your news stories to [email protected] and via WhatsApp on +233 202452509

People with hip and knee pain should know. Look!Medical News
How To Play the USA Mega Millions From Your Mobile?24lottosPlay Now
Don't Dress Yourself Old – These 17 Fashion Items Make You Look OlderHabit Tribe
20 Signs That A Heart Attack Is ImminentLearn It Wise
Sponsored Linkshttps://s.adx.opera.com/aframe
null
Unmute