Suspend debt exchange programme immediately – Minority to Akufo-Addo
MyJoyOnline
Jan 16, 2023 11:50 AM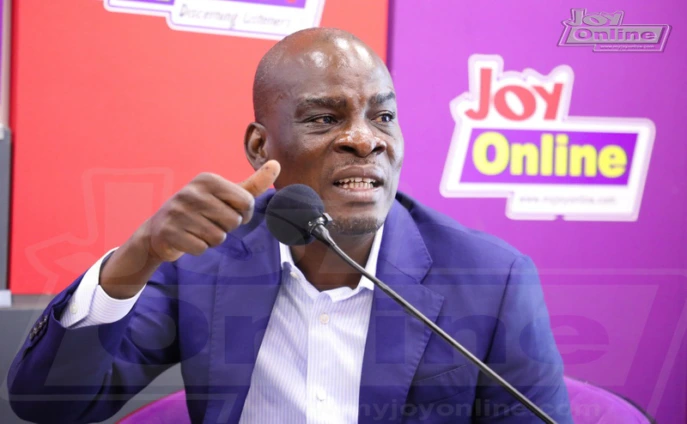 The Minority in Parliament has called for the immediate suspension of government's debt exchange programme.
Addressing a press conference on Monday, the Minority Leader, Haruna Iddrisu said the programme as currently structured will worsen the plight of Ghanaians, hence the need for the President to put it on hold and consult some more.
In his submissions, he stressed that the present programme if implemented, will have dire consequences on individual bondholders who are already struggling amidst the economic crisis.
Whie calling for the suspension, he also noted that if the programme is implemented, it will stifle the growth of the financial sector which can lead to its entire collapse.
The call by the Minority adds to the widespread public agitation which has greeted the debt exchange programme since it was first announced in December last year.
In a bid to rescue the economy and secure a deal with the International Monetary Fund (IMF), government has proposed that all bondholders will not receive any interests on their bonds for the 2023 financial year.
The payment of dividends, according to government is likely to begin next year, 2024 at a discounted rate of 5%.
In relation to this, bondholders who may want to transfer their bonds will not be able to get the full principal they initially invested as bonds.
But the proposal, since its announcement has been rejected by many bondholders who have expressed frustration about the development.
https://www.google.com/afs/ads?psid=5134551505&channel=AutoRsVariant&fexp=44778204%2C21404%2C17300002&client=pub-1883810847636355&r=m&sct=ID%3D8d48dfc20b4fbbe2%3AT%3D1663995891%3AS%3DALNI_MYBQ_1mRlbaYMdncuO4-jaN5s_Fpg&sc_status=6&hl=en&type=3&rs_tt=c&oe=UTF-8&ie=UTF-8&format=r5&nocache=5871673885735693&num=0&output=afd_ads&domain_name=cdn-af.feednews.com&v=3&bsl=10&pac=2&u_his=4&u_tz=0&dt=1673885735696&u_w=360&u_h=806&biw=360&bih=674&psw=360&psh=3538&frm=0&cl=500700135&uio=-&cont=autors-container-0&jsid=csa&jsv=500700135&rurl=https%3A%2F%2Fcdn-af.feednews.com%2Fnews%2Fdetail%2Fddd63877d3f780ee76cf5490c9871459%3Ffeatures%3D2114057%26country%3Dgh%26uid%3D08c1e53bf8ea5f4e83fb533f6407a12207298822%26like_count%3D0%26client%3Dmini%26language%3Den&adbw=master-1%3A318
In their view, if the proposal is implemented, they will suffer a great deal of loss, with many of them stating that their investments may even become unprofitable.
Some of the aggrieved bondholders, who recently interacted with JoyNews have thrown their hands in despair.
The affected investors say with government's intended management of their bonds, they may not even be able to meet their expenses such as rent, feeding and the payment of fees for their wards.
They have therefore called on government and other relevant stakeholders to intervene in the matter.
In this regard, policy analyst, Senyo Hosi, who is part of the crusade, is currently mobilising all affected bondholders to collectively resist the move by government.
Speaking on JoyNews' PM Express last week, he stated that the proposal by government is 'insensitive' and must be outrightly resisted.
Meanwhile, government insists the debt exchange programme is the way to go in rescuing the economy.

Place Your Bet Now For A Huge Msport Win! Fantastic Welcome Bonuses and Promotions That Are Fun!MSportSign Up
People with hip and knee pain should know. Look!Medical News
Register A Company in Canada OnlineBusiness Investment | Search Ads
Cloud Storage Services Might Surprise YouCloud Storage Services | Search Ads
Sponsored Linkshttps://s.adx.opera.com/aframe
null
Unmute