Electricity and Water Tarrifs Increased
ghanaeducation.org
Jan 16, 2023 3:56 PM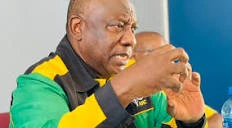 News coming in indicates that Public Utilities and Regulatory Commission has increased electricity and water tariffs. The new rates are 29.96% for electricity and 8.3% for water, taking effect from February 1, 2023.
This follows the conclusion of its regulatory process for the quarterly adjustment of utility tariffs covering the first quarter of 2023. The Commission said the process is in conformity with the Quarterly Tariff Review Mechanism and Guidelines as communicated in the Commission's August, 2022 major tariff review decision.
This was contained in a press release issued in Accra on Monday.
According to the statement signed by the Executive Secretary, Dr. Ishmael Ackah, the PURC approved the new tariffs very mindful of the current economic circumstances.
It noted however, that the potential for a return to the days of erratic power supply was also given due consideration as it would be "catastrophic for Ghana".
"The Commission therefore decided to increase the average end-user tariff for electricity by 29.96% across the board for all consumer groups. The average end-user tarrif for water has also been increased by 8.3%. The Commission however approved varying rates of adjustments including some reductions for selected industrial and commercial consumers as part of the ongoing restructuring of the existing water rate structure," the press release explained.
https://www.google.com/afs/ads?psid=5134551505&channel=AutoRsVariant&fexp=44778204%2C21404%2C17300002&client=pub-1883810847636355&r=m&sct=ID%3D8d48dfc20b4fbbe2%3AT%3D1663995891%3AS%3DALNI_MYBQ_1mRlbaYMdncuO4-jaN5s_Fpg&sc_status=6&hl=en&type=3&rs_tt=c&oe=UTF-8&ie=UTF-8&format=r5&nocache=2461673885370848&num=0&output=afd_ads&domain_name=cdn-af.feednews.com&v=3&bsl=10&pac=2&u_his=4&u_tz=0&dt=1673885370853&u_w=360&u_h=806&biw=360&bih=674&psw=360&psh=3819&frm=0&cl=500700135&uio=-&cont=autors-container-0&jsid=csa&jsv=500700135&rurl=https%3A%2F%2Fcdn-af.feednews.com%2Fnews%2Fdetail%2F84c8547c6398338c0eeb3fc1cc8b40c6%3Ffeatures%3D2114057%26country%3Dgh%26uid%3D08c1e53bf8ea5f4e83fb533f6407a12207298822%26like_count%3D0%26client%3Dmini%26language%3Den&adbw=master-1%3A318
PURC increases electricity and water tariffs effective February 1
The PURC further stated that, "The Quarterly Tariff Review Mechanism seeks to track and incorporate changes in key factors used in determining natural gas, electricity, and water tariffs. The objective is to maintain the real value of cost of supply of these utility services and ensure that utility companies do not under- or over-recover.
Under-recovery has negative implications for the ability of the companies to supply service to consumers, and has the potential of causing outages of electricity (DUMSOR) and water supply. Over-recovery unnecessarily overburdens consumers of electricity and water. The Quarterly Tariff Review Mechanism is meant to ensure that none of these happens."
"The PURC is grateful to all stakeholders for their support as it continues to implement quarterly tariff reviews in accordance with its Rate Setting Guidelines for Quarterly Review of Natural Gas, Electricity and Water tariffs. In doing so, the Commission will continue to equitably balance the interests of the utility service and consumers and hold service providers to strict adherence to regulatory standards and benchmarks," the PURC assured.
SEND A STORY: Do you have a story for us or need a promotion/advertisement? Submit them via our email admin@ghanaeducation.org
DOWNLOAD OUR>>> MOBILE APP
Facebook Group> [JOIN Facebook]
JOIN OUR EDUCATION NEWS-GROUP (WHATSAPP)
Join just one of our Whatsapp/Telegram Groups for current Ghana Education Service News Updates:
JOIN ONLY ONE… THANKS
TELEGRAM PAGE >>> [JOIN]
Group 1 >>New Group> [JOIN]
Group 2 >>New Group> [JOIN]
Group 2 >>New Group> [JOIN]
Facebook Group> [JOIN Facebook]
TELEGRAM PAGE >>> [JOIN]
Only websites that give us a URL backlink can repost our content on their sites.

Place Your Bet Now For A Huge Msport Win! Fantastic Welcome Bonuses and Promotions That Are Fun!MSportSign Up
People with hip and knee pain should know. Look!Medical News
Register A Company in Canada OnlineBusiness Investment | Search Ads
Cloud Storage Services Might Surprise YouCloud Storage Services | Search Ads
Sponsored Linkshttps://s.adx.opera.com/aframe
null
Unmute