Banks, financial institutions may soon lay off workers – Economist predicts
ghanaeducation.org
Jan 13, 2023 4:04 AM
Banks and financial institutions have been predicted to start laying off workers by an Economist.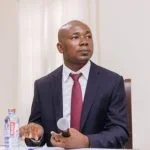 Professor Godfred Alufar Bokpin, an Economist and Professor of Finance, has predicted impending doom for Ghana's financial sector.
Finance Minister Ken Ofori-Atta, last year, announced a debt exchange programme in the 2023 budget.
The debt operation is part of a comprehensive set of measures for reducing the present value of public debt to Gross Domestic Product (GDP) ratio to, at least, 55 per cent in the medium term by offering an effective cap on interest payments on public debt.
Sources indicate that except for Treasury Bills (T-bills), all locally issued bonds and notes of the government will be eligible in the domestic debt exchange
However, the Minister on Sunday, December 4, 2022, said there will be no "haircut" on the principal of bonds and that individuals with government bonds will have their full investments on maturity.
"Treasury Bills are completely exempted, and all holders will be paid the full value of their investments on maturity. There will be no haircut on the principal of bonds. Individual holders of bonds will not be affected," he said.
He also argued that the domestic debt exchange programme will be a necessary tool to recalibrate the prevailing interest rate regime and return the country's debt situation to more sustainable levels.
He called on domestic debt holders to voluntarily exchange approximately GH¢ 137billion of the domestic notes and bonds including E.S.L.A. and Daakye bonds for a package of new bonds to be issued by the Treasury.
https://www.google.com/afs/ads?psid=5134551505&channel=AutoRsVariant&fexp=44778204%2C21404%2C17300003&client=pub-1883810847636355&r=m&sct=ID%3D8d48dfc20b4fbbe2%3AT%3D1663995891%3AS%3DALNI_MYBQ_1mRlbaYMdncuO4-jaN5s_Fpg&sc_status=6&hl=en&type=3&rs_tt=c&oe=UTF-8&ie=UTF-8&format=r5&nocache=2471673821556314&num=0&output=afd_ads&domain_name=cdn-af.feednews.com&v=3&bsl=10&pac=0&u_his=2&u_tz=0&dt=1673821556317&u_w=360&u_h=806&biw=360&bih=674&psw=360&psh=5109&frm=0&cl=500700135&uio=-&cont=autors-container-0&jsid=csa&jsv=500700135&rurl=https%3A%2F%2Fcdn-af.feednews.com%2Fnews%2Fdetail%2F82b08130bf080126d192034f3d40e2ff%3Ffeatures%3D2114057%26country%3Dgh%26uid%3D08c1e53bf8ea5f4e83fb533f6407a12207298822%26like_count%3D0%26client%3Dmini%26language%3Den&adbw=master-1%3A318
Reacting to all these measures outlined by the Finance Minister, Professor Godfred A. Bokpin believes the government's decisions on its debt restructuring will become futile if the authorities don't actively engage the public and stakeholders in the financial sector to cooperate and restore the economy.
To him, the government is not doing the right thing to improve the financial strength of the economy and cited one of the challenges is that the bond market has collapsed.
"As we speak right now, bonds are not trading. The bond market has practically collapsed", he maintained and feared some workers may lose their jobs very soon.
"In fact, I am expecting that some financial institutions by now would have started laying off workers because the asset management sub-sector of the economy has practically come to a halt. Brokers are not doing anything now, so they are payroll probably taking salary; there's no work for them to do because bond trading has practically come to a zero."
"How do we rebuild from here?", he queried.
He appealed to government not to take unilateral decisions on the debt exchange programme.
"…we are saying that whilst government wants to repair its balance sheet. We must do it in such a way that we are able to present the balance sheet of the private sector and households so that, at the end of the day, we are able to come out of this together in a more inclusive and build resilient economic growth."
"Come to the table! Ghana Government, come to the table!! This economy, if it goes well, it's for all of us," he emphasized
Prof. Bokpin made these submissions in an interview with host Nana Yaw Kesseh on Peace FM's "Kokrokoo" morning show.
SEND A STORY: Do you have a story for us or need a promotion/advertisement? Submit them via our email admin@ghanaeducation.org
DOWNLOAD OUR>>> MOBILE APP
Facebook Group> [JOIN Facebook]
JOIN OUR EDUCATION NEWS-GROUP (WHATSAPP)
Join just one of our Whatsapp/Telegram Groups for current Ghana Education Service News Updates:
JOIN ONLY ONE… THANKS
TELEGRAM PAGE >>> [JOIN]
Group 1 >>New Group> [JOIN]
Group 2 >>New Group> [JOIN]
Group 2 >>New Group> [JOIN]
Facebook Group> [JOIN Facebook]
TELEGRAM PAGE >>> [JOIN]
Only websites that give us a URL backlink can repost our content on their sites.

People with hip and knee pain should know. Look!Medical News
Sleeping Position Tells a Lot About YouHome Tricks
Ghana: Used Car Prices Might Surprise YouUsed Cars | Search Ad
Ghana: Earn Money OnlineEarn Online | Search
Sponsored Linkshttps://s.adx.opera.com/aframe
null
Unmute