It is getting scary – Ato Forson reacts to 54.1% inflation rate
theindependentghana.com
Jan 12, 2023 6:28 PM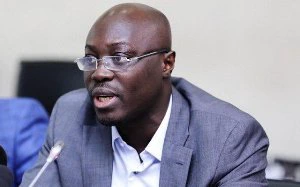 Dr Cassiel Ato Forson, the ranking member of Parliament's select committee on finance, has expressed concern about the continuous high rate of increase in the prices of goods and services in Ghana.
Dr Forson, the Member of Parliament for Ajumako Enyan Essiam, expressed this worry while reacting to the 54.1 percent inflation rate for December 2022 announced by the Ghana Statistical Service (GSS).
The 54.1 percent inflation rate is an increase from the 50.3 percent rate recorded the previous month – November 2022.
According to the GSS, the main drivers for the December 2022 inflation rate include Housing, Water, Electricity, Gas and Other Fuels group (82.34%); Furnishings, Household Equipment (71.52%) group; and transportation (71.42%).
In a tweet shared on January 11, 2022, Dr Ato Forson stated that the rate of increase in prices of items is becoming frightening.
He suggested that the Bank of Ghana will have to intervene by instituting some monetary policy measures.
"This is getting scary; Bank of Ghana may have to respond with an increase in monetary policy rate!" parts of the tweet read.
Meanwhile, Bloomberg has indicated that Ghana's 54.1 percent inflation rate is the 7th highest inflation rate in the world among 120 nations.