Set the court free – Dr Nyaho Tamaklo to Akufo-Addo
MyNewsGH
Jan 11, 2023 9:15 AM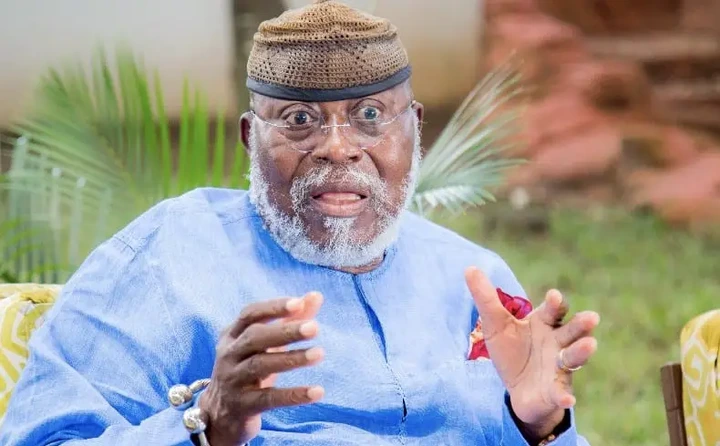 Ghanaian statesman and politician Dr Nyaho Nyaho Tamakloe has asked President Nana Addo Dankwa Akufo-Addo to set Judges in the country free in order to make peace.
"He should set the Court free. Having about 15 Supreme Court Judges is not necessary" Dr.Nyarho Tamakloe noted
According to him, President Nana Addo Dankwa Akufo-Addo's continuous appointment of Supreme Court Judges is one of the things that is undermining the court system in the country.
Assessing the Akufo-Addo led government in an interview on JoyNews monitored by MyNewsGH.com; Dr Nyaho Tamakloe proposed a reduction in the number of Supreme Court Judges.
"This various appointment to Supreme Court day in and day out should stop because it will never help this country. As I have said it time and again, when the court fails this country, we are doomed", he warned.
The President's decision to appoint too many Supreme Court Judges, he argued is not the best because in his view, only seven Judges to the Supreme Court is more than enough for the country.
"Seven Supreme Court judges are more than enough for this country. That is what will bring peace. Having about 15 Supreme Court Judges is not necessary. That is not necessary. Seven Supreme Court Judges who are solid can run this country. Seven, maximum, and they should be Supreme Court Judges who will make a just and they know what they are doing for this country", he stressed.
According to Dr Tamakloe, per his checks, the ordinary man on the street does not believe in the court system for obvious reasons.
Thanks for reading from MyNewsGH as a news publishing website from Ghana. You are free to share this story via the various social media platforms and follow us on; Facebook, Twitter, Instagram etc.
Send your news stories to [email protected] and via WhatsApp on +233 202452509

Congratulation To Our New Winner Who Won An iPhone13 on MSport Lucky Draw, Try Your Luck Now.MSportSign Up
Villa Prices in Dubai Might Surprise YouApartments For Rent | Search Ads
How To Play the USA Mega Millions From Your Mobile?24lottosPlay Now
If You Have Joint Pain, Read It Before It Gets Deleted!Medical News