Ghanaians Want Constitution Day Holiday Scrapped
beachfmonline.com
Jan 9, 2023 3:03 PM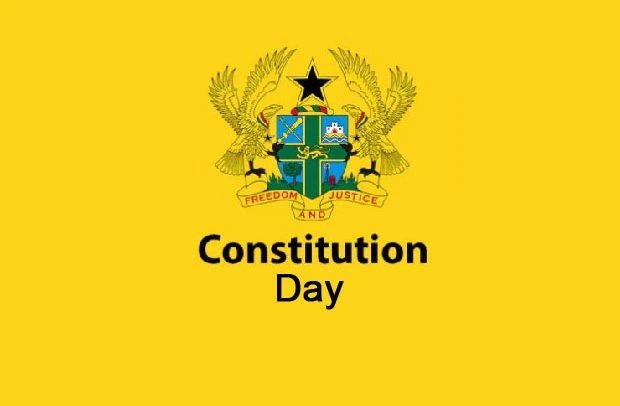 A section of the Ghanaian public is calling for the scrapping of January 7, Constitution Day as a public holiday.
According to them, there is nothing to be celebrated about the day since a lot of people do not know and appreciate its significance.
They instead called for more public education on the constitution for Ghanaians to know their rights and responsibilities.
They reiterated calls for the review of the constitution.
Some were of the view that the constitution has not served the purpose for which it was created.
"The constitutional day celebration is very necessary for Ghanaians because it serves as a reminder to Ghanaians to maintain, guide and preserve Ghana's democratic dispensation but making it a public holiday is not necessary because already are public holidays that we celebrate each year, so making such day a public holiday is something we shouldn't encourage."
"This constitution has offered us nothing but oppression by our own people. For me, I don't think it should be a holiday instead they revert July 1 as a public holiday and educate the people of its importance. They should make the people know that they hold the power, you don't give them a sham and want them to celebrate it,"
https://www.google.com/afs/ads?psid=5134551505&channel=AutoRsVariant&fexp=44778204%2C21404%2C17300001&client=pub-1883810847636355&r=m&sct=ID%3D8d48dfc20b4fbbe2%3AT%3D1663995891%3AS%3DALNI_MYBQ_1mRlbaYMdncuO4-jaN5s_Fpg&sc_status=6&hl=en&type=3&rs_tt=c&oe=UTF-8&ie=UTF-8&format=r5&nocache=6701673324289532&num=0&output=afd_ads&domain_name=cdn-af.feednews.com&v=3&bsl=10&pac=1&u_his=2&u_tz=0&dt=1673324289534&u_w=360&u_h=806&biw=360&bih=674&psw=360&psh=2706&frm=0&cl=493016327&uio=-&cont=autors-container-0&jsid=csa&jsv=493016327&rurl=https%3A%2F%2Fcdn-af.feednews.com%2Fnews%2Fdetail%2F682781505fed92aa5b7e7a03583d1b19%3Ffeatures%3D2114057%26country%3Dgh%26uid%3D08c1e53bf8ea5f4e83fb533f6407a12207298822%26like_count%3D0%26client%3Dmini%26language%3Den&adbw=master-1%3A318
"We don't see it as a relevant holiday in that we still have a large number of Ghanaians who do not know what the constitution says. To mark a commemorative day, I hope to see the public being educated. Let them understand what the constitution says, what demands them as citizens, their roles and responsibilities as citizens."
The constitution day marks the adoption of the Constitution of the Fourth Republoc of Ghana on January 7, 1993, and has been declared as a holiday under section 2 of the Publoc Holiday Act, 2001 (Act601).
The day, apart from acknowledging Ghana's longest-serving constitution, also ensures that the tenets of democracy, liberty, democratic governance, rule of law, accountability, constitutionalism.

Do the things you love at one go.Deriv.comLearn More
Congratulations To Our Lucky Winner Who Win GHS150,000 from a GHS1 Bet, Try Your Luck NowMSportSign Up
People with hip and knee pain should know. Look!Medical News
Villa Prices in Dubai Might Surprise YouApartments For Rent | Search Ads
Sponsored Linkshttps://s.adx.opera.com/aframe
null
Unmute