Kylian Mbappe leaps to Zinedine Zidane's defence after president of France's Football Federation 'disrespects him'
sportbible.com
Jan 8, 2023 10:00 PM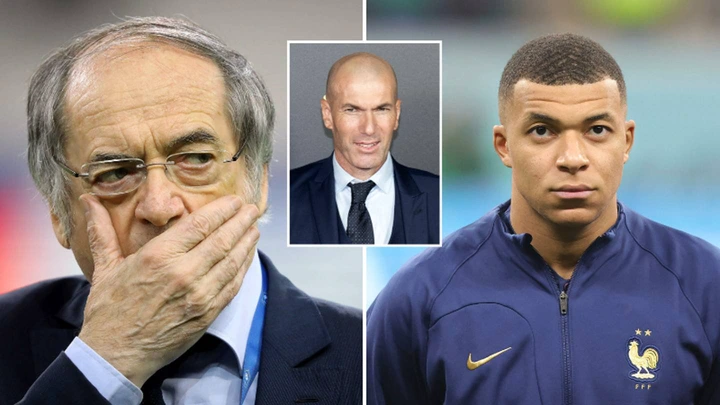 Kylian Mbappe leapt to the defence of Zinedine Zidane after a "disrespectful" comment made by the France Football Federation president.
Zinedine Zidane, who won the World Cup with Les Bleus, was poised to be in the frame to replace Didier Deschamps as the new France manager after the final defeat to Argentina.
Deschamps, Zidane's former teammate, has been in charge of the national team for over a decade and led France to four major tournament finals.
The 2022 World Cup looked set to be his last but he is now slated to remain at the helm for a fourth showpiece after signing a new contract until 2026.
FFF chief Noel Le Graet was incredibly outspoken on Zidane and said he "wouldn't have even picked up the phone for him" if he called, during an interview with RMC Sport's Bartoli Time show.
"Zidane to Brazil? I don't give a toss," he is quoted as saying, as per Get French Football News.
"He can go wherever he wants, to a club or to a national team. I don't really care about it. Did he try to ring me? Definitely not. I wouldn't have even picked up the phone for him."
But France talisman Mbappe didn't like the way Le Graet talked about Zidane, one of France's greatest ever players and a three-time Champions League winning manager.
"Zidane is France, we don't disrespect the legend like that…" Mbappe tweeted, accompanied by a facepalm emoji.
Zidane c'est la France, on manque pas de respect à la légende comme ça… 🤦🏽‍♂️— Kylian Mbappé (@KMbappe) January 8, 2023
Out of work since leaving Real for a second time in May 2021, Zidane is now being linked with a series of national team jobs.
The Brazil vacancy was one, while Zidane is said to have "politely declined" an approach from the United States – according to L'Equipe.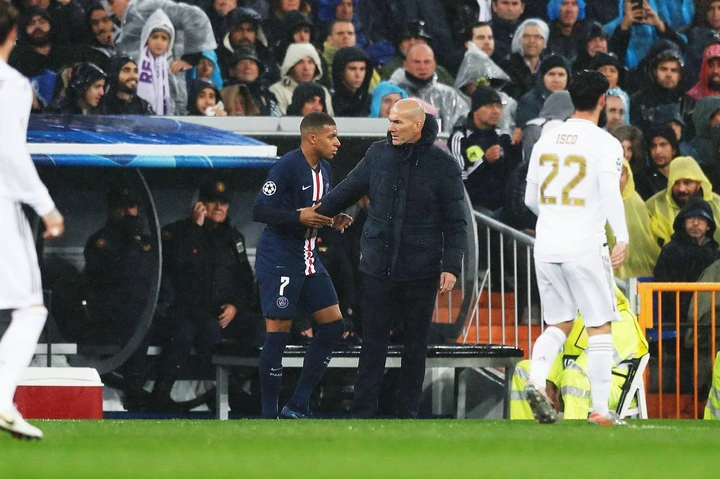 Mbappe has long been an admirer of Zidane and met him as a youngster when he visited Madrid. He now sports the No.10 'Zizou' wore with distinction for France.

Easy Play, Easy Win. Play The Instant Games Online At MSport, Win Big Prizes Now.MSportSign Up
If You Have Joint Pain, Read It Before It Gets Deleted!Medical News
Prices of Used Cars in Accra Could Surprise YouUsed Cars | Search adsSearch Now
How To Melt Belly Fat Fast? Learn Safe and Effective Way to a Slim Body!Bodytree StudioLearn More