Debt cancelation will not affect Ghana's ability to borrow from Eurobond market – Economist
hbtvghana.com
Jan 7, 2023 5:50 PM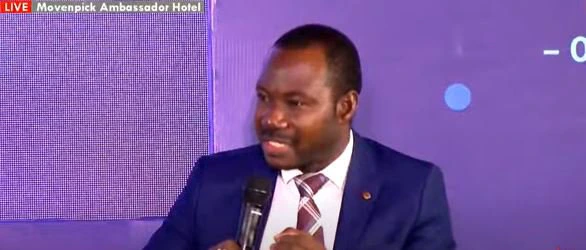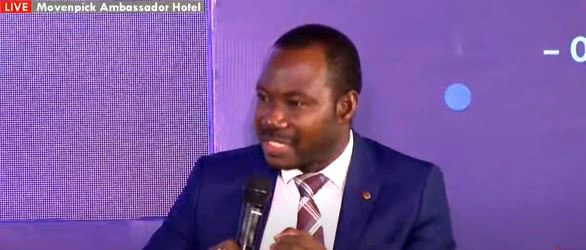 Economist Dr. Adu Owusu Sarkodie has stated that a debt cancelation for Ghana will not affect the country's ability to borrow from the international capital or Eurobond market in the near future.
According to him, international creditors are aware of the current global challenges facing developing countries.
Some financial observers have warned that a debt cancellation for Ghana could send negative signals to international creditors, idicating that the country is always unable to pay its debt.
The warning follows a report stating that Ghana is set to request a debt relief via the G20 Common Framework programme.
Speaking to Joy Business, Dr. Sarkodie said debt forgiveness will demonstrate that creditors are ready to give the country a fresh start.
"Ghana owes about $13.1 billion on the Eurobond market alone. So if the debt release programme is successful, it means it will send a good signal to us".
https://www.google.com/afs/ads?psid=5134551505&channel=AutoRsVariant&fexp=44778204%2C21404%2C17300003&client=pub-1883810847636355&r=m&sct=ID%3D8d48dfc20b4fbbe2%3AT%3D1663995891%3AS%3DALNI_MYBQ_1mRlbaYMdncuO4-jaN5s_Fpg&sc_status=6&hl=en&type=3&rs_tt=c&oe=UTF-8&ie=UTF-8&format=r5&nocache=7461673169340551&num=0&output=afd_ads&domain_name=cdn-af.feednews.com&v=3&bsl=10&pac=0&u_his=2&u_tz=0&dt=1673169340556&u_w=360&u_h=806&biw=360&bih=674&psw=360&psh=2821&frm=0&cl=493016327&uio=-&cont=autors-container-0&jsid=csa&jsv=493016327&rurl=https%3A%2F%2Fcdn-af.feednews.com%2Fnews%2Fdetail%2F0ffcc087c0348accfaaeb11fc2b4e4f1%3Ffeatures%3D2114057%26country%3Dgh%26uid%3D08c1e53bf8ea5f4e83fb533f6407a12207298822%26like_count%3D0%26client%3Dmini%26language%3Den&adbw=master-1%3A318
He argued that a debt cancelation will also improve the countries credit rating since Ghana will no longer have unstainable debt on its books.
"The reason why we been downgraded is because we have unsustainable debt and can't service those debt. Once it's off, it gives us a fresh start. In any case we have been downgraded because we owe, so if there is no debt, you will not suffer downgrade"
Dr. Sarkodie also stated that the introduction of the Debt Release Programme by the International Monetary Fund (IMF) could cause the debt to GDP ratio to fall and help Ghana attain sustainability.
"If the Debt Release Programme comes, the Debt to GDP Ratio will fall to a sustainable level that we are all looking for. That is, about 55% and it will also give the Government of Ghana some sustainability when it comes to the Debt to GDP Ratio", he said.
DISCLAIMER: The Views, Comments, Opinions, Contributions and Statements made by Readers and Contributors on this platform do not necessarily represent the views or policy of Multimedia Group Limited.

Join MSport Today, GHS3,000 Welcome Offers for all new usersMSportSign Up
People with hip and knee pain should know. Look!Medical News
The Way To Lose Weight Without Complicated DietsBodytree StudioLearn More
How To Play the USA Mega Millions From Your Mobile?24lottosPlay Now
Sponsored Linkshttps://s.adx.opera.com/aframe
null
Unmute