Ofori-Atta's Enterprise Insurance is insurer of National Cathedral site – Ablakwa reveals
MyNewsGH
Jan 6, 2023 9:58 PM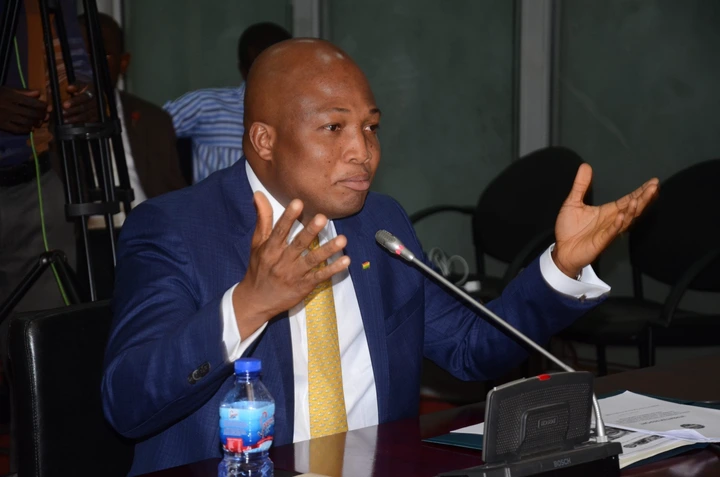 Member of Parliament (MP) for North Tongu Samuel Okudzeto Ablakwa has revealed that Enterprise Insurance linked to Finance Minister Ken Ofori-Atta is the sole insurer of the National Cathedral Project construction site. According to him, Ken Ofori-Atta's wife is a director of the company.
"Fresh Cathedral documents in my possession reveal that Enterprise Insurance, a company Ken Ofori-Atta is intimately associated with & where his wife serves as a director was granted a sweetheart deal to insure the entire cathedral construction site.
God save the Trade Ministry," he tweeted.
Mr Ablakwa has been key in revealing controversial information surrounding the construction of the National Cathedral.
So far some GHc 400 million has been sunk into the project which remains at the foundation level. A budgetary allocation of GHc 80 million for its construction in the 2023 budget has been blocked.
But the President and the Board of Trustees of the project are optimistic that its construction will continue as they seek private organizational and individual support
https://www.google.com/afs/ads?psid=5134551505&channel=AutoRsVariant&fexp=44778204%2C21404%2C17300003&client=pub-1883810847636355&r=m&sct=ID%3D8d48dfc20b4fbbe2%3AT%3D1663995891%3AS%3DALNI_MYBQ_1mRlbaYMdncuO4-jaN5s_Fpg&sc_status=6&hl=en&type=3&rs_tt=c&oe=UTF-8&ie=UTF-8&format=r5&nocache=5181673074860293&num=0&output=afd_ads&domain_name=cdn-af.feednews.com&v=3&bsl=10&pac=0&u_his=2&u_tz=0&dt=1673074860299&u_w=360&u_h=806&biw=360&bih=674&psw=360&psh=2283&frm=0&cl=493016327&uio=-&cont=autors-container-0&jsid=csa&jsv=493016327&rurl=https%3A%2F%2Fcdn-af.feednews.com%2Fnews%2Fdetail%2F0119538922a59c06922cdee7651d6b06%3Ffeatures%3D2114057%26country%3Dgh%26uid%3D08c1e53bf8ea5f4e83fb533f6407a12207298822%26like_count%3D4%26client%3Dmini%26language%3Den&adbw=master-1%3A318
Thanks for reading from MyNewsGH as a news publishing website from Ghana. You are free to share this story via the various social media platforms and follow us on; Facebook, Twitter, Instagram etc.
Send your news stories to [email protected] and via WhatsApp on +233 202452509

Congratulation To Our New Winner Who Won An iPhone13 on MSport Lucky Draw, Try Your Luck Now.MSportSign Up
The Way To Lose Weight Without Complicated DietsBodytree StudioLearn More
How To Play the USA Mega Millions From Your Mobile?24lottosPlay Now
If You Have Joint Pain, Read It Before It Gets Deleted!Medical News
Sponsored Linkshttps://s.adx.opera.com/aframe
null
Unmute