Akufo-Addo destroying both Ghana and NPP; impeach him – Ras Mubarak to NPP MPs
MyNewsGH
Jan 7, 2023 7:36 AM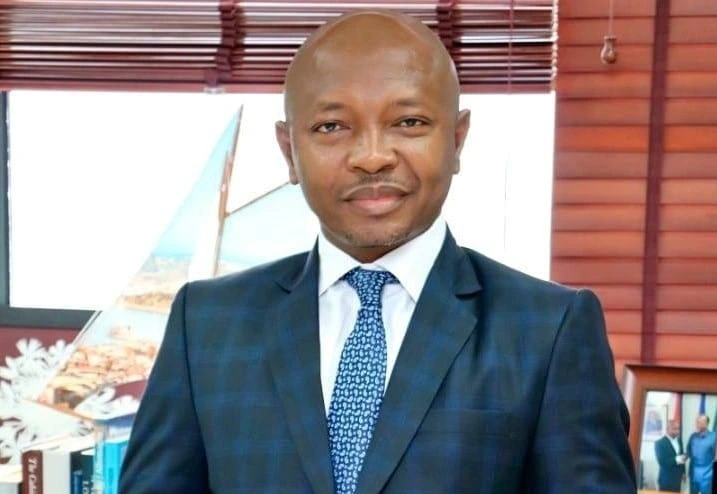 Former National Democratic Congress (NDC) Member of Parliament(MP) for Kumbungu Ras Mubarak has accused President Nana Addo Dankwa Akufo-Addo of lowering the value of the Office of the President of Ghana through his actions and inactions.
For this, Members of Parliament MPs of the ruling New Patriotic Party (NPP) ought to put the country ahead of partisan interests and impeach him.
His comments are a direct reaction to the appointment of embattled Finance Minister Ken Ofori-Atta as caretaker Minister of Trade and Industry following the resignation of Alan Kyeremanten.
"No one has ever debased the Office of The President of Ghana and taken Ghanaians for granted like Akufo-Addo.
Handing over additional responsibility to a man who's run the economy to the ground, and brought misery to millions of families through his negligence, and cluelessness is way too much. This is the kind of behaviour that get leaders to be placed under house arrest by military. Heavens forbid an interference in our governance by the military, but the MPs who have been lied to by this President should join hands with their colleagues across the aisle and remove him from office.
To the NPP, the President is not only destroying this great Republic, he's destroying your own party. The constitution gives your MPs the powers to fix such reckless and unpatriotic leaders. For the love of country and your party, and for the sake of the people you represent, man up and do the right thing. Put Ghana first and impeach the President," he posited on social media.
Many Ghanaians and MPs from both side of the political divide have called for the sacking of Ken Ofori-Atta for incompetence in the wake of Ghana's economic woes but Mr Ofori-Atta, a cousin of the President has prevailed, surviving a Parliamentary Censure motion to oust him and a push by NPP MPs to get him fired.
As if to poke the eyes of persons intent on seeing Mr Ofori-Atta's back, President Akufo-Addo has added him the responsibility of superintending over the Cabinet Ministry of Trade and Industry.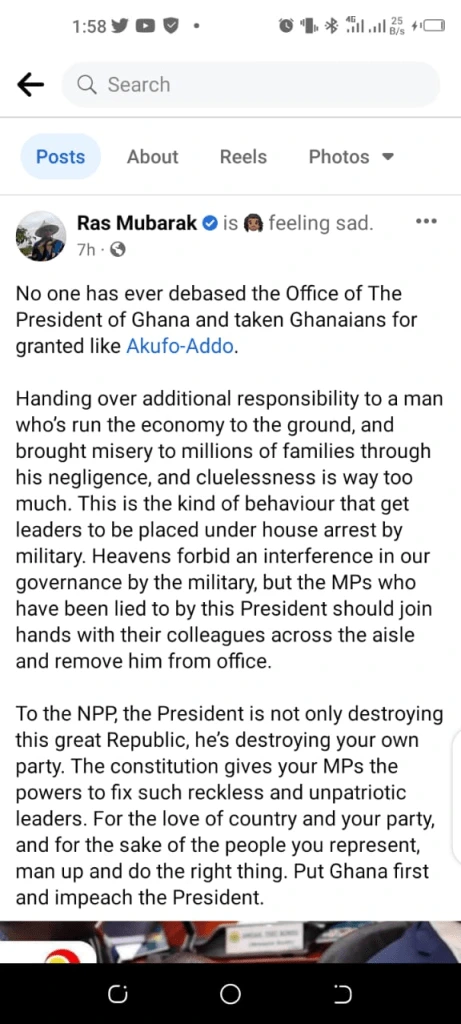 Thanks for reading from MyNewsGH as a news publishing website from Ghana. You are free to share this story via the various social media platforms and follow us on; Facebook, Twitter, Instagram etc.
Send your news stories to [email protected] and via WhatsApp on +233 202452509

Congratulations To Our New Winner Who Won An iPhone13 On MSport Lucky Draw, Try Your Luck Now!MSportPlay Now
People with hip and knee pain should know. Look!Medical News
Villa Prices in Dubai Might Surprise YouApartments For Rent | Search Ads
The Way To Lose Weight Without Complicated DietsBodytree StudioLearn More