Law compelling President to appoint ministers from Parliament doesn't make sense – Prof Kofi Abotsi
ghanasummary.com
Jan 5, 2023 1:40 PM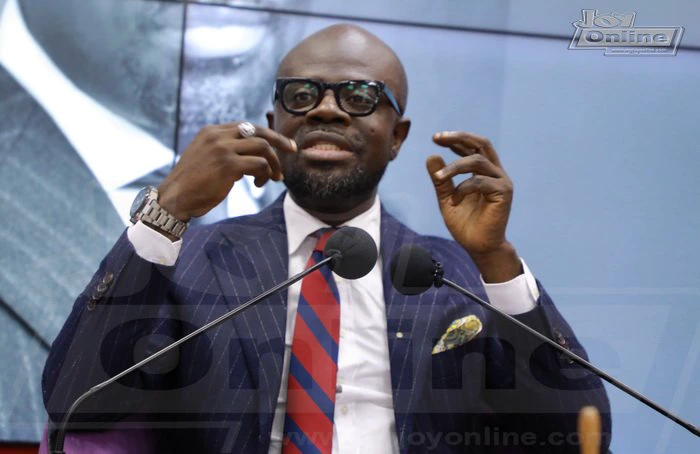 Nonetheless, he found the fusion of executive with legislature problematic.
"I think the 1981 coup d'etat didn't happen because of the constitutional crisis due to the clean break between the legislature and executive.
So 1992 could have still had a clean break because the two are populated by parties.
"The executive is populated by the winning party and the legislature is populated by political parties of different persuasions and so invariably, that coordination is expected to be there," he said.
Prof Abotsi made this assertion on Joy FM's Super Morning Show on Thursday while speaking on the topic, 'Constitutional Governance and Disappointments, 30 years On'.
He believed that a strong executive with a stronger legislature is the prudent way to bring about development and growth in the country.
"The structure of the Constitution generally establishes a strong executive and a strong executive is not a bad thing.
https://www.google.com/afs/ads?psid=5134551505&channel=AutoRsVariant&fexp=44778204%2C21404%2C17300003&client=pub-1883810847636355&r=m&sct=ID%3D8d48dfc20b4fbbe2%3AT%3D1663995891%3AS%3DALNI_MYBQ_1mRlbaYMdncuO4-jaN5s_Fpg&sc_status=6&hl=en&type=3&rs_tt=c&oe=UTF-8&ie=UTF-8&format=r5&nocache=2801672952849143&num=0&output=afd_ads&domain_name=cdn-af.feednews.com&v=3&bsl=10&pac=0&u_his=2&u_tz=0&dt=1672952849148&u_w=360&u_h=806&biw=360&bih=674&psw=360&psh=2204&frm=0&cl=493016327&uio=-&cont=autors-container-0&jsid=csa&jsv=493016327&rurl=https%3A%2F%2Fcdn-af.feednews.com%2Fnews%2Fdetail%2F296ccba6eb551bb06bd885f8dd5be989%3Ffeatures%3D2114057%26country%3Dgh%26uid%3D08c1e53bf8ea5f4e83fb533f6407a12207298822%26like_count%3D4%26client%3Dmini%26language%3Den&adbw=master-1%3A318
So a strong executive when carefully moderated will lead to efficient government," he noted.
DISCLAIMER: The Views, Comments, Opinions, Contributions and Statements made by Readers and Contributors on this platform do not necessarily represent the views or policy of Multimedia Group Limited.

Stаble Blood Pressure Till Old Age. Take 2 Minutes To Read History of Sefi Oyeyemi
Villa Prices in Dubai Might Surprise YouApartments For Rent | Search Ads
How To Melt Belly Fat Fast? Learn Safe and Effective Way to a Slim Body!Bodytree StudioLearn More
Never miss out on goals or your trades anymore.Deriv.comLearn More
Sponsored Linkshttps://s.adx.opera.com/aframe
null
Unmute