Brazil's New President Revokes Predecessor Jair Bolsonaro's Pro-Gun Policies
breitbart.com
Jan 3, 2023 3:16 PM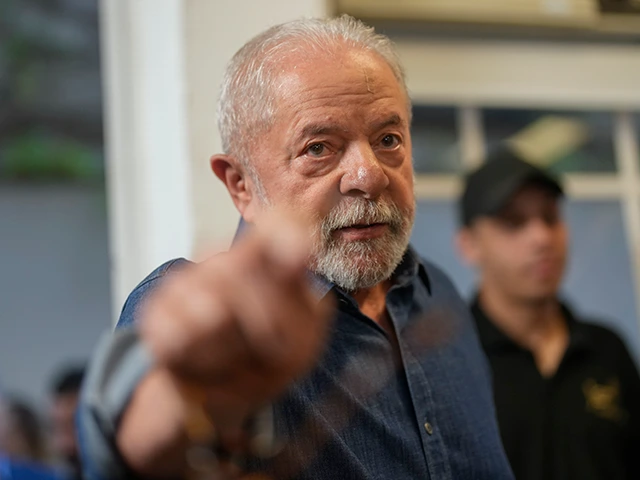 Less than a day into his presidency, Luiz Inácio Lula da Silva of Brazil suspended new registrations for guns, forbade the transportation of loaded guns, and reduced the number of guns a person can legally own to three.
Breitbart News reported that Lula, as he is popularly known, assumed office on Sunday and signed several decrees undoing core Bolsonaro policies, most prominently reimposing old gun control provisions.
The Wall Street Journal noted that Lula's reversal of Bolsonaro's pro-gun policies is meant to give the new administration time "to rewrite the country's 20-year-old gun laws."
In 2018, Bolsonaro ran on making guns more accessible to law-abiding citizens for the purpose of self-defense. As a result, "by November 2021, Brazil had registered a total of 2.3 million firearms, up 78% from 1.3 million when he first took office in 2019."
On December 23, 2022, the Washington Post reported that the murder rate in Brazil fell 27 percent from its high in 2017. That means it declined over the course of five years which contained Bolsonaro's four-year term; a term in which "private gun ownership…[grew] at least sixfold."
The Post did not link the decrease in homicides to the increase in privately owned guns.
Reuters observed on December 13, 2022, that President-elect Lula "pledged to 'disarm' an increasingly gun-toting country where personal firearms have become a symbol of Bolsonaro's conservative base."
about:blank
He began the process of making good on that pledge Sunday, just hours assuming the office.
Seventy-seven-year-old Lula said, "Brazil does not want more guns: we want peace and security for our people."

Stаble Blood Pressure Till Old Age. Take 2 Minutes To ReadHistory of Sefi Oyeyemi
Easy Play, Easy Win. Play The Instant Games Online At MSport, Win Big Prizes Now.MSportSign Up
Villa Prices in Dubai Might Surprise YouApartments For Rent | Search Ads
If You Have Joint Pain, Read It Before It Gets Deleted!Medical News
Sponsored Linkshttps://s.adx.opera.com/aframe
null
Unmute