Lukaku SHOCKER: I went to Chelsea owner Boehly and told him exactly what I thought of Tuchel
tribalfootball.com
Jan 2, 2023 9:39 AM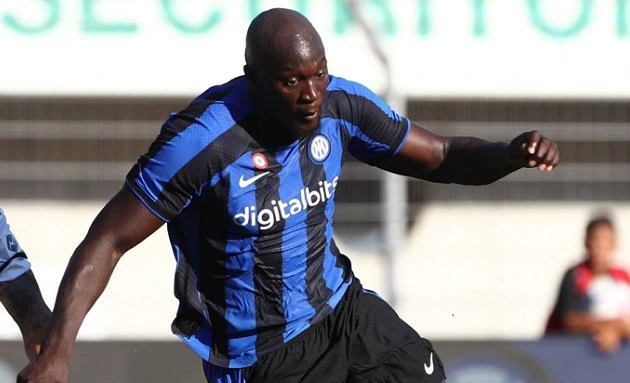 Inter Milan striker Romelu Lukaku has admitted 'discussing' former manager Thomas Tuchel in talks with Chelsea owner Todd Boehly over the summer.
The Blues' record £97.5million signing also confirmed he has no intention of ever returning to Stamford Bridge and wants to stay at Inter Milan.
Lukaku, 29, told Sky Italia: "Boehly decided to let me leave after I told him the whole truth about my relationship with Tuchel.
"It was a great chat – I told him my version of what happened.
"Then I had the opportunity to return to Inter and Boehly opened the door for me."
A hamstring injury has limited Lukaku to just four Inter games – and only one goal and an assist – since returning to the San Siro on loan in the summer.
But the 104-cap Belgium ace is determined to stay in Italy before returning to his boyhood club Anderlecht.
He added: "Everyone knows what I want.
"I hope to stay at Inter. I love this club and we will speak to Chelsea in order to find a solution.
"Inter fans are really special, for me they are the best in the world.
"Because even if we are in difficulty they are always there to help the team.
"It was a surprise for me, I thought they were angry with me.
"But in the end they know I've always had Inter in my heart. Even if I left, they know I've always had Inter in my heart.
about:blank
"I've had conversations with my team-mates, with people from the club and they know I've told the truth about why I left.
"Now I'm back and I hope to stay in the future. I mean that for me Inter is worth everything.
"The idea is to finish my career with Anderlecht. I'm nearly 30, my son started school here and plays in the Inter academy. I want to stay here and do things right."

1 Cut or Even More, You Still Get Paid on MSport.MSportTry Now
Stаble Blood Pressure Till Old Age. Take 2 Minutes To Read History of Sefi Oyeyemi
Rent A Car in ChennaiSmilecars
Villa Prices in Dubai Might Surprise YouApartments For Rent | Search Ads
Sponsored Linkshttps://s.adx.opera.com/aframe
Unmute