Kibi College Of Education Intake Reduced To 295 As Against 621 In 2021/2022 Academic Year
mybrytfmonline.com
Dec 29, 2022 11:11 AM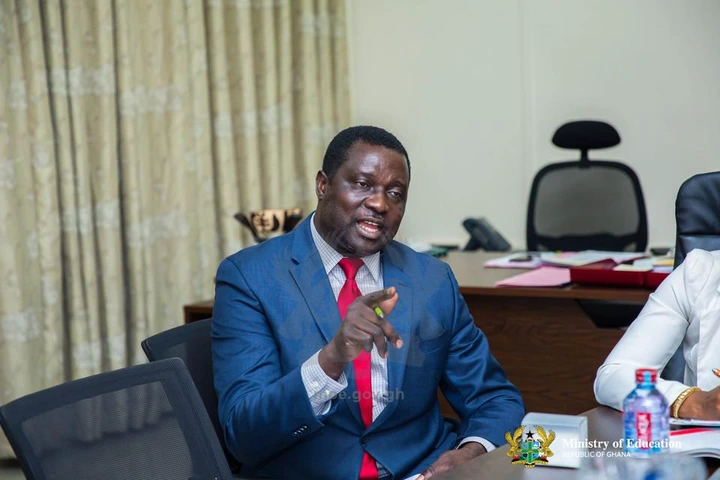 Kibi Presbyterian college of Education has been directed to significantly reduce admission to 295 in 2022/2023 academic year.
The college admitted about 621 students in 2021/2022 academic year .It has sold about 1,500 admission forms at ghc250 per form hoping to admit more but asked by government to reduce admission to 295.
The situation has left many applicants disappointed as they failed to gain admission for four years bachelor degrees in education.
Government in a letter dated December 16, 2022, announced the reintroduction of the quota system for the 46 accredited Public Colleges of Education for the 2022/2023 academic year.
Education experts believe this decision will likely prevent prospective applicants from gaining admission into the various Colleges of Education in the country.
According to the list released by Ghana Tertiary Education Commission (GTEC), a total of 12,002 prospective teacher trainees are expected to be admitted into the Colleges of Education for the 2022/2023 academic year.
In a letter to the National Conference of Principals of Colleges of Education (PRINCOF), the Ghana Tertiary Education Commission outlined the list of Colleges of Education with their respective admission quotas for the academic year under review.
about:blank
Kibi Presbyterian college of Education was given 295 admission quota.
The Executive Director of GTEC, Professor Mohammed Salifu, said the move is due to infrastructural challenges due to the running of four-year system.
Source :Mybrytnewsroom.com/Obed Ansah

Easy Play, Easy Win. Play The Instant Games Online At MSport, Win Big Prizes Now.MSportSign Up
103-Yеar-Old Ghanaian: I Don't Get Ill Because I Clean My VesselsHistory of Sefi Oyeyemi
Do this before bed and watch your stomach shrinkStudent Discovery
Man Finds Palm Tree On The Beach And He Accidentally Spots Creatures Hiding In The Roots NFTscores.io
Sponsored Linkshttps://s.adx.opera.com/aframe
Unmute