Gold for oil policy will hand control of the mineral to politicians – ACEP
ghanasummary.com
Dec 28, 2022 6:55 PM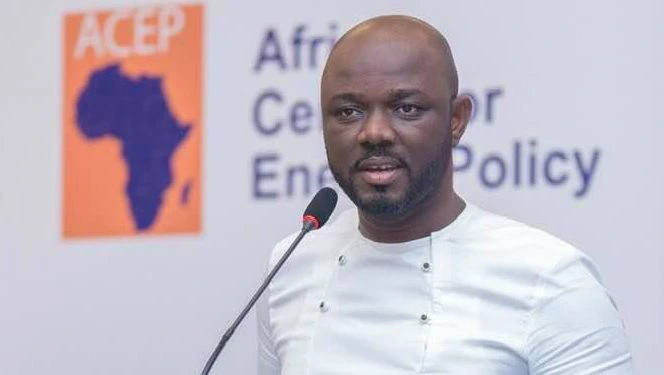 The Executive Director of the Africa Centre for Energy Policy (ACEP), Benjamin Boakye says the government's gold for oil policy will undoubtedly not achieve its objective but will only hand the control of Ghana's gold and oil value chain to politicians.
.
Boakye accused the government of not being forthright with the cost of the structure to justify its competitiveness to the current private sector-led approach.
.
"The structure presented as gold for oil only seeks to hand control of the gold and oil value chain to politicians.
No other value can be deduced
Benjamin Boakye also took a swipe at the government agencies involved in the policy, the Bulk Oil Storage and Transportation (BOST), Tema Oil Refinery (TOR) and the Precious Minerals Marketing Company (PMMC) whom he says are historically poor performers in oil and gold trading.
"Interventions of this magnitude should not leave people in doubt in the interest of good governance and assurance of the international community which has shown significant interest in Ghana's gold for oil programme."
"The government also needs to be cautious and guided by the challenging context of state agencies in the oil and gold business because when these agencies make losses, it is the public that pays, and the energy sector is already inundated with debts because of similar trading abuses

Celebrating Partnership With Borussia Dortmund, Win iPhone13 and Up To GHS5000 VouchersMSportSign Up
103-Yеar-Old Ghanaian: I Don't Get Ill Because I Clean My VesselsHistory of Sefi Oyeyemi
Student From Tamale Invented Natural Slimming MethodStudent Discovery
Everyone Who Suffers From Back Pain Read This!Medical News
Sponsored Linkshttps://s.adx.opera.com/aframe
Unmute