2022 Press Freedom Index:Ghana drops from 30th To 60th Position; Worst Performance In 17 Years
mybrytfmonline.com
Dec 29, 2022 5:48 AM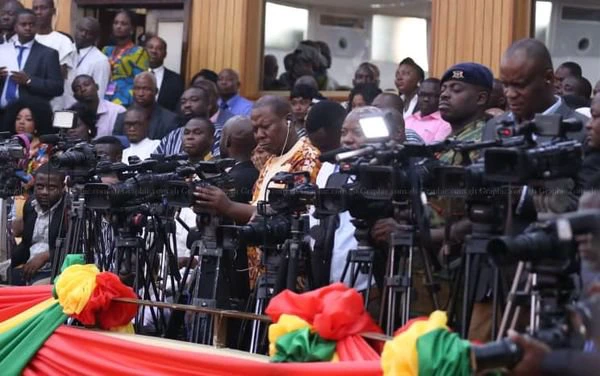 According to the 2022 Press Freedom Index by Reporters Without Borders, Ghana fell from its 30th position in the global ranking in 2021 to 60th in 2022.
In Africa, the country nosedived from 3rd to 10th.
This is Ghana's worst performance in 17 years when it placed 66th in 2005.
The Reporters Without Borders (RSF) World Press Freedom Index measures pluralism, media independence, the robustness of legislative frameworks and the safety of journalists in 180 countries and five regions.
Source:Mybrytnewsroom.com

Celebrating Partnership With Borussia Dortmund, Win iPhone13 and Up To GHS5000 VouchersMSportSign Up
103-Yеar-Old Ghanaian: I Don't Get Ill Because I Clean My VesselsHistory of Sefi Oyeyemi
Student From Tamale Invented Natural Slimming MethodStudent Discovery
Everyone Who Suffers From Back Pain Read This!Medical News
Sponsored Linkshttps://s.adx.opera.com/aframe
Unmute