Let no one fall for the Databank Office closure deception!
ghananewsonline.com.gh
Dec 26, 2022 10:38 PM
It is the biggest conspiracy to defraud the people of Ghana.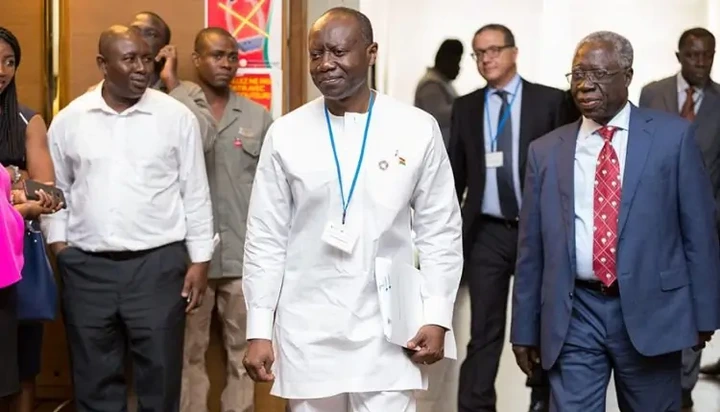 Let no one believe that Ken Ofori-Atta's Databank does not have enough money to pay its redemptions.
This is all a trick for his company to benefit from the so called Ghs15Billion Ghana Financial Stability Fund (GFSF).
It is the biggest conspiracy to defraud the people of Ghana.
1. Mr. Ken Ofori-Atta himself is part owner of Databank and Finance Minister of Ghana.
2. Mr. Keli Gadzekpo is part owner of Databank and Board Member of the Bank of Ghana.
3. Reverend Ogbame Tetteh was Vice President of Databank and now the Director-General of Securities and Exchange Commission.
These three stakeholders of Databank, now occupying government positions, are making proposals to give our resources to their company, under the pretext of a Ghana Financial Stability Fund to support a company in which they have a stake.
These same people and their government refused to pay government's obligations to financial institutions such as Groupe Nduom, owned by businessman and politician, Dr. Papa Kwesi Nduom.
The government they serve created artificial liquidity crisis and turned around to declare some of his companies insolvent.
In fact, the Securities and Exchange Commission (SEC), went on record to say that, the SEC was not a debt collector to collect Nduom's money from government for him.
It is just laughable that today, the same SEC is prescribing mark-to-market policies to try and protect a business he has a stake in and conspire with his colleagues to dip their hands in government coffers to provide some form of liquidity support to their company.
If any of these three men walk past you, and you don't smell a stinky conflict of interest odour, then you might need an ENT specialist to check your nose.
If any Ghanaian falls for this trick, I will be so disappointed.
However, what makes me happy is that I am able to tell the conspirators in advance that they cannot count on my stupidity.
By Kofi Asamoah-Siaw
GOT A STORY? Share with us. Email: [email protected] or [email protected] WhatsApp: +233(0)244822034