UG increases school fees by 14% after Parliament passes Fees and Charges Act 2022
theindependentghana.com
Dec 21, 2022 11:04 AM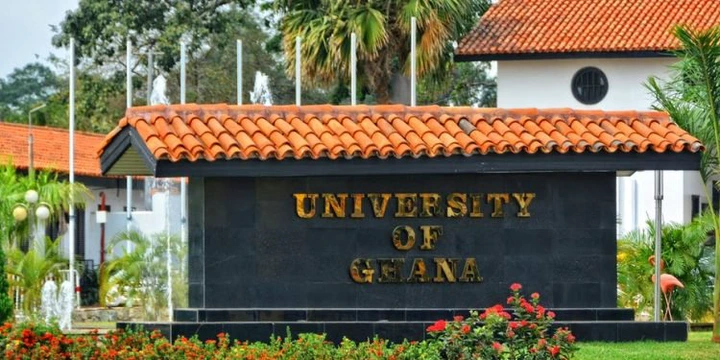 Management of the University of Ghana, Legon, has increased its academic fees for the 2022-2023 academic year by 14 per cent.
This follows the passage of the Fees and Charges (Miscellaneous Provisions) Act, 2022 (Act 1080) by Parliament of Ghana.
In a statement from the Ghana Tertiary Education Commission (GTEC) dated December 16, 2022, this allows a 15% increase across board for all institutions covered by the Act.
"Please be advised therefore that Fees and Charges applicable in all Public Tertiary Education Institutions for the 2022/2023 Academic Year may be adjusted by up to maximum of 15% of the last approved rates," the statement added.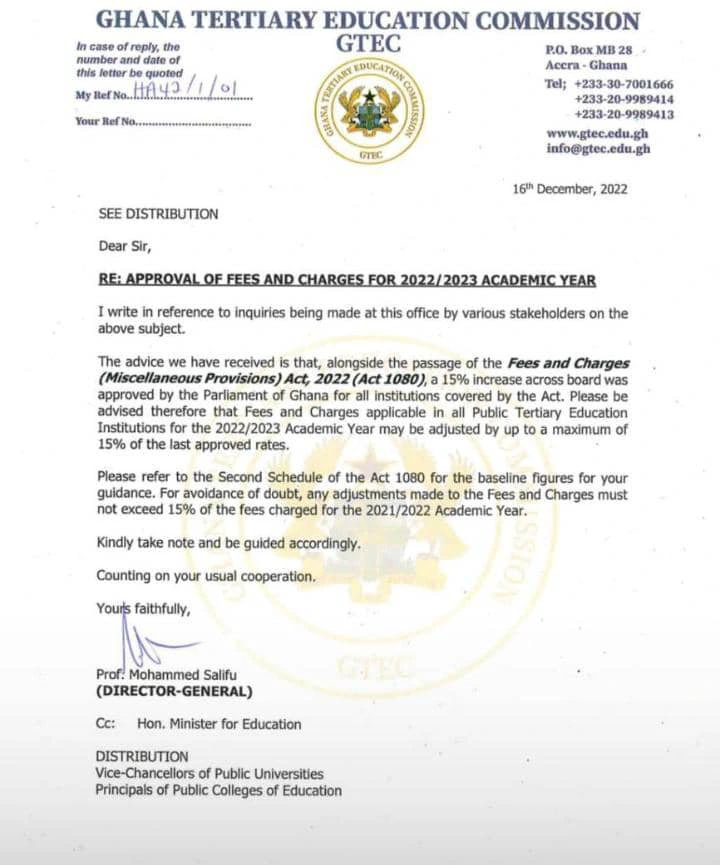 Fresh students (Undergraduate Regular students) at the College of Humanities (Bachelor of Arts) were initially to pay GHS1,813.00, while those who studied Administration/ Law pay GH1,914.00.
Following the adjustment, they will now pay GHS2,069.00 and GH2,185.00 respectively.
Those in level 200, 300 and 400 studying Bachelor of Arts and Administration/ Law under the College of Humanities were to pay GHS1,340.00 and GHS1,441.00.
These continuing students will now pay GHS1,524.00 and GHS1,640.00 respectively.
For fresh undergraduate students under the full fee paying category and studying Bachelor of Arts and Administration/ Law, they will pay GHS5,054.00 and GHS6,128.00 respectively instead of GHS4,401.00 and GHS5,342.00.
Continuing students offering such programmes will now pay GHS4,500.00 and GHS5,583.00.
Check out the old rate for the fees:
Here is the new rate for the fees: