UHURU in deep trouble as IMF secretly investigates the billions he looted during his last days in office – This may not end well for him
africatopforum.com
Dec 22, 2022 11:50 AM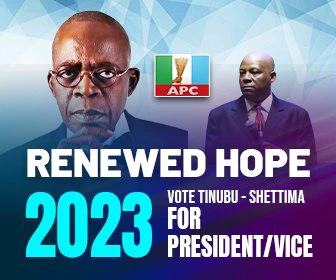 Thursday, December 22, 2022 – The International Monetary Fund (IMF) has put former President Uhuru Kenyatta under a microscope over illegal expenditures.
According to IMF, Uhuru illegally spent a whopping Sh23 billion during his last days in office.
Article 223 of the Kenyan Constitution 2020 gives the National Treasury powers to withdraw money from the Consolidated Fund without the parliament's approval.
However, the law dictates that the Treasury has up to two months to seek the Parliament's rubberstamp immediately after making the withdrawal.
However, since Treasury CS withdrew Sh23 billion, Uhuru's regime failed to seek the Parliament's rubberstamp, raising eyebrows from both local and international governments.
As such, the IMF has officially commenced investigations into the alleged report that Uhuru misappropriated KSh 23 billion taxpayer's money days before handing over power to his successor William Ruto on Tuesday, September 13.
In a report, IMF said the scrutiny is part of President William Ruto's Kenya Kwanza regime to "conduct a special audit at providing accountability and transparency for spending undertaken outside the approved budget."
about:blank
"A planned special audit on supplementary budgeting including under Article 223 of the Constitution to provide accountability and transparency for spending outside the approved budget is being conducted," said IMF.
The unbudgeted spending includes KSh 810 million to the State House, KSh 2.2 billion for building a military research hospital, and KSh 4.5 billion for maize flour subsidy.
Another KSh 6 billion was spent for the purchase of a 60 percent stake in Telkom Kenya, turning the operator into a parastatal, while another KSh 9.5 billion was allocated for road construction.

Stаble Blood Pressure Till Old Age. Take 2 Minutes To Read History of Sefi Oyeyemi
Congratulation To Our New Winner Who Won An iPhone13 on MSport Lucky Draw, Try Your Luck Now.MSportSign Up
Is a Career in Digital Transformation Right for You?Nexford UniversityLearn More
Why Flexible Work is the Way to Go in 2023Remote Health by SafetyWing
Sponsored Linkshttps://s.adx.opera.com/aframe
null
Unmute