KiDi's Collaboration With Indian Singer Tulsi Kumar Sets New Streaming Record
dcleakers.com
Dec 18, 2022 2:18 PM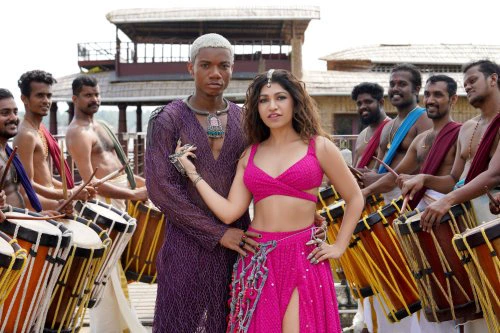 KiDi's recent duet 'Shut Up' with Indian vocalist Tulsi Kumar has set a new streaming milestone.
With KiDi's viral hit "Touch It" selling more than 120,000 copies in India, according to the Indian Music Industry, the song "Shut Up" was inspired (IMI).
KiDi and Tulsi Kumar collaborated on another rendition of the song, this time tailored to a Hindi flavor. Since this is Tulsi's first international collaboration, the song has gotten a lot of feedback since it was released, especially from her fan following.
Additionally, the song's original music video on YouTube has amassed over 7 million plays in less than 24 hours, breaking KiDi's previous streaming record and making him the first Ghanaian artist to do so.

Watch the video below.

Provide health insurance for your distributed team in a simple and affordable wayRemote Health by SafetyWing
Which Entrepreneurs Should You Follow?Nexford University
Stаble Blood Pressure Till Old Age. Take 2 Minutes To Read History of Sefi Oyeyemi
Everyone Who Suffers From Back Pain Read This!Medical News